Charitable insurers "make the world a better place" – exec | Insurance Business America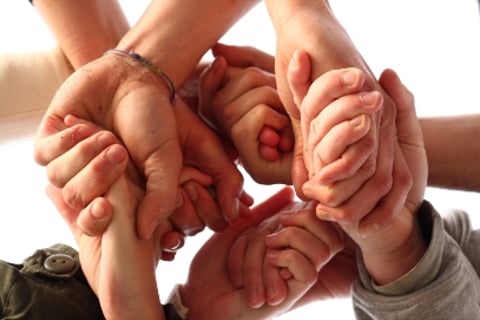 It goes on behind the scenes, but charitable donations and volunteering are an important part of the business world – particularly for insurers.
For carriers, MGAs, and brokers, corporate social responsibility is that part of the business that involves giving back. And for those companies that do it, it's hugely rewarding.
Celebrate excellence in insurance. Nominate a worthy colleague for the Insurance Business Awards!
Corinne Jones, executive vice president of operations at AmWINS Access Insurance Services, in Redondo Beach, California, said charity – of time and money – means a lot, both personally and professionally.
"As an individual, I think it is everyone's social responsibility to make the world a better place," she said. "We can do that by treating our fellow persons with kindness, open minds and hearts, helping those less fortunate and promoting environmental sustainability for the generations to follow."
Those same principles should govern us in the corporate realm, she said.
"These same personal threads should run through today's businesses and corporations, including the insurance industry," she noted.
"Regarding AmWINS, we firmly believe that insurance is a people business – it's about relationships. We believe it is important to assist those in need. Whether it is one of our offices partnering with a local charity or a company-wide effort like our 'Summer of Service' initiative, we strive to give back to the people and communities that we serve.
"We are proud of the fact that AmWINS team members around the world contribute countless hours and dollars throughout the year in support of a variety of charitable causes," Jones said.
"Each summer, our offices around the world come together to give back to their local communities. It's important to give back and we make it our goal to have a real impact on communities in which we live and work."
AmWINS employees have raised $3 million for charitable causes since 2010, including donating 55,000 volunteer hours through the company's 'Summer of Service' since 2010. Last year alone, 35 communities benefited from the yearly volunteer practice.
And, aside from being the "right thing" to do, charitable corporations also have happier workers.
A 2015 study in the Journal of Business Ethics by researchers at Notre Dame University found employees cared that their employers were pitching in.
"Most research on the corporate philanthropy of organizations has focused on the external benefits of such initiatives for firms, such as benefits for firm reputation and opportunities," the study read. "However, many firms justify their giving, in part, due to the positive impact it has on their employees."
A survey of 14,577 employees in 53 financial services offices found that employees of charitable employers were more likely to respond favourably to questions about whether or not their workplace was "a great place" and whether or not they would consider looking for a new job.
Related stories:
Why culture is key
Allstate, Marsh & McLennan CEOs join social impact initiative