Chubb launches new insurance brand | Insurance Business America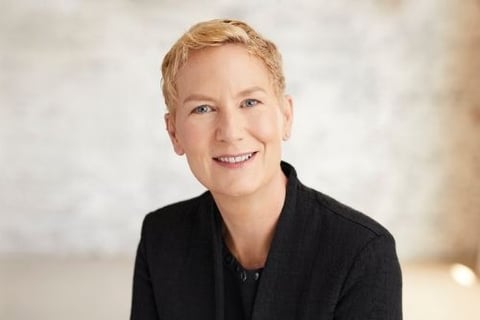 Easy, effortless and affordable insurance at the BLINK of an eye? That's what Chubb is shooting for with its new brand, BLINKSM by Chubb (Blink), which aims to simplify insurance for digitally savvy consumers.
Blink is a digital suite of Chubb-backed consumer insurance products. It is designed to provide flexible, customizable coverage options via modular insurance policies that are written in plain, understandable English. Chubb describes the coverage as "crafted for consumers who are just beginning to identify their insurance needs and for those who know exactly what coverages they want." The first Blink product, available now in 25 states, is personal cyber protection.
With the digital economy at an all-time high – a state helped on by the COVID-19 pandemic and the resulting work from home, learn from home environment – insurance organizations are under pressure to meet consumers where they're at. Millennials now make up America's largest living adult generation. In researching Blink, Chubb spent a lot of time with millennials and digitally savvy consumers, and the one thing that most agreed on was a desire for convenience and having insurance solutions that meet their needs in a simple and straightforward way.
Read next: Chubb announces travel insurance partnership
"Even though their biggest concerns were things like financial security and their family's health, many millennials did not really feel that insurance was meeting their needs," said Laura Bennett (pictured), senior vice president of eConsumer for Chubb in North America. "Most wanted an insurance solution in a digital format, which fit into their world and how they live their lives. That helped us shape our design and approach to the Blink brand. We also went to potential partners and asked them where they see insurance fitting into their customers' purchase path to create added value and increase customer loyalty. That's where personal cyber protection really resonated. It's a product that everyone has a need for and is something that potential partners would like to offer to their customers."
Simple and straightforward are not terms typically associated with insurance. That's something that Chubb, the world's largest P&C insurance company, has set out to address with Blink.
"Blink reimagines how customers experience insurance in the digital world," said Bennett. "Firstly, as a modular policy, there are general terms and conditions that apply to all insurance [within Blink]. Think of it like an ice-cream cone. The cone itself is the general terms and conditions, and then the scoops of ice cream are the different coverages. They can be small or large, or they can cover one event or multiple years. It enables 'easy to manage' insurance for consumers.
"Another differentiator is that Blink policies are going to be written in plain and consistent language across all coverages. In the future, we plan to introduce a large suite of property & casualty coverages, as well as life, accident and health (LAH) coverages. Those two categories – P&C and LAH – typically have very different policy language, but our idea is to make the Blink policy language simple, consistent and straightforward for consumers to understand."
Read next: Chubb makes two leadership appointments
The first product available via Blink is personal cyber protection. This "naturally cried out" as the obvious first choice, according to Bennett, given how digitally connected the world has grown over the past few years. A recent Chubb survey revealed there is a significant gap between those who are concerned about personal cyber security (more than 80%) and those who have cyber insurance protection (just 16%). Blink's Cyber Protection is an easy way to address that gap for the customers of Chubb's affinity and digital broker partners.
Beyond personal cyber, the insurer has many products in the pipeline, and is open to working with consumer-focused partners to see where insurance can create the most value.
Bennett commented: "We have this great platform which gives our partners the best of both worlds - simple and effective insurance that gives customers exactly the right sort of experience and meets their needs, but it's also backed by Chubb's financial strength, insurance experience, and our world class claims and service experience. It's a really strong combination, which I believe is going to bode very well for us."