Cold weather dangers: winterizing investment properties properly | Insurance Business America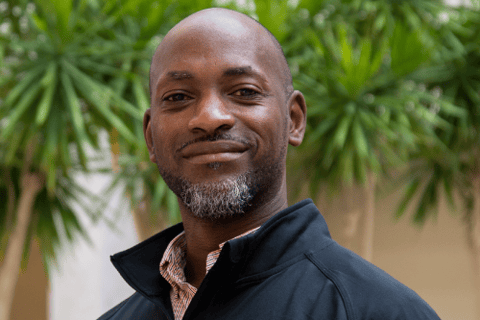 This article was produced in partnership with REInsurepro
Karen Surca of Insurance Business sat down with Jason Jones, vice president of client experience with REInsurePro to talk about the top tips for property investors to winterize their properties to help mitigate future insurance claims.
Winter is right around the corner. We may be in denial, but mother nature has other plans. As the leaves progressively turn vivid colors and then drop from the trees our thoughts are turned to warm and cozy indoor activities.
With the change of season, rental investment property owners' thoughts will be turning to address immediate property necessities. These property owners should also be fully cognizant of what is on the to-do list of cold-weather maintenance issues.
Whether their properties sit vacant or are leased to reliable tenants, without the proper steps taken to address potential maintenance problems, property owners may find themselves financially on the hook.
For Jason Jones (pictured), vice president of client experience with REInsurePro, it is imperative that these property owners know the ins and outs of liability coverage to minimize potential costs if things with an investment or rental property do go wrong.
"REInsurePro is a national program manager focused on providing insurance for property investors. So, if an investor may have a location that is vacant, occupied or under renovation, we support those investors by offering different types of insurance whether that is property, liability, or other ancillary options like the Tenant Protector Plan (TPP) service line coverage and earth movement," Jones explained. "All of this is accessible to independent agents who service real estate investor clients."
Read more: As winter storms approach, it's time for producers step up
It is vital, Jones highlighted, that a rental or investment property owner is fully aware of common challenges associated with insuring a property and confirms that they have proper insurance coverage.
The top cause of loss during winter months
From a claims perspective, Jones noted that the top culprit for winter claims relates to frozen pipes. He pointed out two distinct areas that need to be addressed by a property owner to avoid potential property damage and money spent on costly fixes as a result: failure to winterize or clear the water lines of an unoccupied property, and not maintaining the heat even if the property is vacant.
"With frozen pipes what tends to happen is that as outside temperatures drop, the temperature inside the house, wherever those water lines may be, is even colder and the water within the lines actually freezes. Then once the temperature rises, those pipes that were frozen, have been split or failed in some way and the water within is what causes the damage throughout the home," Jones illustrated.
Jones added that property owners should "turn the water off and clear the water lines (if unoccupied), and maintaining the heat is very important (recommended to be set to at least 55 degrees). I would also recommend making sure that the insulation surrounding the property itself is appropriate."
Another often overlooked area that should be addressed by investment property owners for an unoccupied location is the addition of a biodegradable antifreeze to help prevent the opportunity for any significant amount of freezing within the plumbing system if the water temperature drops.
Maintenance tips for tenants
Although liability for losses on the residence premises typically lies with the owner, it is beneficial for tenants to also be aware of areas that may pose a potential danger or cause some property damage if unaddressed.
Ensuring that tenants are doing their part to keep up with property maintenance is important. Jones further indicated that it is incumbent on property owners to keep in contact with tenants as well as go through the maintenance issues together to cut down on the risk of future problems arising down the rental line.
Read next: Winter weather losses on the rise
"The challenges that come about a lot of times are those that are preventable and things that the tenant may have noticed but didn't understand could create an issue in the future," Jones pointed out.
"So, for example, for properties with chimneys, we want to make sure the chimney flue, crown, and cap are cleaned and inspected annually. Also, before the tenant uses the fireplace, make sure that the tenants understand how to safely use it and eliminate obvious hazards during use," Jones stated.
Ultimately Jones wants to "drive home the point that the tenant may need some guidance on items or devices installed at the property and general things to keep an eye on from day-to-day. Knowledge of common maintenance practices and the appropriate documentation can serve as helpful reinforcements.
Jones highlights that the list of areas that tenants and owners need to be cognizant of can also include the proper maintenance of smoke and CO2 detectors. Both detection mechanisms should be able to properly alert the tenants (or neighbors) if there is a potential fire or gas issue with the property. The regular replacement of furnace filters can also be added to this general property to-do list.
While replacing batteries can be easily covered by tenants, Jones stressed that the liability could still fall with the property owner if there were to be a problem with the installation or functionality of these units. Another reason for investment and rental property owners to take the steps to make certain they have premises liability insurance coverage.
What is the insurance takeaway?
Insurance coverage is vital for all real estate investors, but it is also incumbent on them to ensure property maintenance to provide a safe home for future or current tenants.
"For properties in cold weather climates, agents should advise clients with investment properties that if their property policy is for Basic Form coverage (which can save them some money in premium), they will not have coverage for the water damage caused by a burst pipe," Jones explained.
"Generally, property and liability insurance is the responsibility of the property owner, whereas the personal contents and other property of the tenants are the responsibility of the tenant to make sure renters' insurance is in place if there were a loss affecting their personal property," Jones added.
To help mitigate liability risk, Jones wants property owners to know what falls squarely in their lap when things may go wrong. Having property and liability insurance coverage for their risk that is specifically built for investment properties can, at the very least, work toward mitigating any financial fallout.
Jason Jones, VP of Client Experience for REInsurePro, has been in the insurance industry for more than 20 years. His role is to ensure a seamless experience for agents and their clients with the carrier during the claims submission and resolution process.