COVID-19's impact on the auto insurance industry and its clientele | Insurance Business America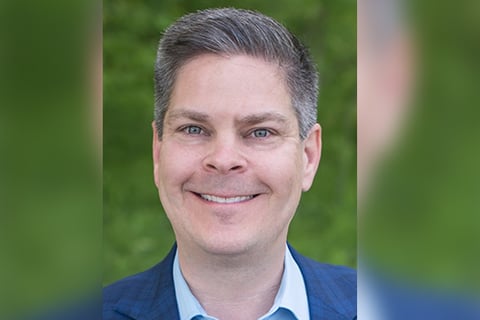 The impacts of the pandemic have reverberated into many lines of insurance, but perhaps one of the most direct consequences of country-wide lockdowns in the US has been evident in auto insurance.
As the pandemic began to spread in March and state-mandated shutdowns followed suit, the widespread turn to remote work meant that vehicles were left parked for potentially weeks, if not months. As a result, many auto insurers in the US began to offer discounts and refunds on their customers' auto insurance premiums. Now, despite the fact that drivers have returned to the roads in many parts of the country, the pandemic's reverberations on vehicle usage and insurance cover will likely continue into the future.
Rewinding back to the pandemic's early days in the US, a report from the Deloitte Center for Financial Services noted that lockdowns led to a year-over-year drop of 40.2% in miles driven in April and a 25.5% drop in May, and though some auto insurers gave money back to insureds, they ultimately came out on top during this period.
After all, alongside the drop in traffic during the lockdown period, "There was also a reduction in the number of accidents and the dollars associated with those because of the inactivity in the marketplace from an economic standpoint," said Matthew Carrier (pictured below), principal at Deloitte Consulting LLP. "So, net-net in Q2, the industry actually had better results than they had before COVID, meaning that although there was a return of premium, the reduction in losses was greater than the premium returned."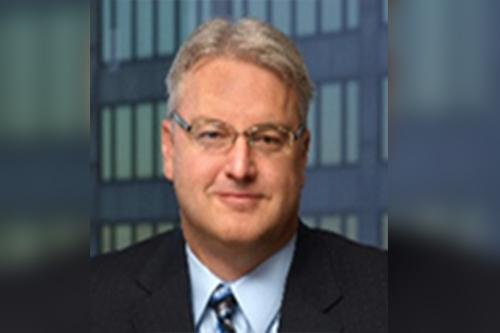 Meanwhile, over the long-term, Deloitte's baseline forecasting scenario has suggested that several factors stemming from the pandemic could result in a decline of 6.2% in personal auto insurance premiums written, and 3.5% for commercial auto in 2020.
Read more: Personal, commercial auto insurers should expect steady declines in premiums written - Deloitte
There is, however, a lot of uncertainty over the future of the auto insurance marketplace, depending on how COVID-19 develops. As we move into Q3 and the spread of the virus continues, said Carrier, "The question is, will there be another round of premium refunds, will COVID lead to another full shutdown of the economy or significant portions of the economy shutting down, and will that lead to another dip in total premiums and loss activity?"
Currently, the general sense among experts is that premiums will take a while to return to pre-COVID levels because though the economy is starting to get back to work and shutdowns are not nearly as severe as they once were, some changes in driving behavior are going to stick. Several companies have already made public announcements that their employees will work remotely for the foreseeable future, which in turn will lead to insurance companies potentially reducing rates and getting less premium because there's less exposure in the marketplace, explained Carrier.
On a more positive note, at least for right now, auto insurance shopping has returned to levels seen before the coronavirus struck the US, according to TransUnion's report, "2020 Insurance Shopping Annual Report: Trends, Insights and Predictions."
"Through the beginning of August, we've been trending slightly above 2019 in terms of overall shopping," said David Drotos (pictured top), vice president insurance solutions at TransUnion, though this trend hasn't been evident across demographic segments. Those with lower credit scores, for instance, have taken longer to recover and return to their normal shopping habits. Added Drotos, "For those folks, different priorities are [top of mind]. In some cases, people are going without insurance altogether."
He also pointed to the positive impact that auto insurance refunds have had on bringing customers back into the marketplace. These gestures served as a boost to auto insurance shopping because many drivers likely didn't realize that how you drive is tied to how much premium you pay, said Drotos. Refunds likewise led customers to ask themselves, 'How much money can I save by going somewhere else if I get X-dollars back from my carrier?' which led to more shopping around for alternative coverage and pricing options.
One demographic group that has been uniquely impacted by the pandemic when it comes to their auto insurance buying habits have been millennials and Gen Zs, according to TransUnion. First off, younger generations' insurance needs are less complicated than their older peers because most don't own homes or other assets, so it's easier for them to get a comparison quote, compared to someone who's potentially shopping around for an umbrella policy. Younger generations are also more price-sensitive because they shop more frequently and thus can shop around more often, and they're less financially secure than older generations.
As a result, "A lot of the younger generation had a pretty significant spike in auto insurance shopping in the first quarter, and then it dropped off significantly – of all the groups, that's the one that dropped out the most," said Drotos. "Tying this back to our survey, 61% of Gen Z respondents and 60% of millennials said that their household income was negatively impacted by COVID, and that was more than any of the other generations."
Taking into consideration the varying and evolving impacts of the pandemic on the auto insurance industry and its clientele, Deloitte has recommended several calls-to-action for insurers to help them weather this storm. These include leveraging data analytics, focusing on structural cost transformation in distribution, underwriting, and claims, and managing reputational risk. The latter is particularly important considering that not all auto insurers have refunded premiums equally, which could lead to dissatisfaction among some consumers, if they didn't receive as great refund terms as others.
Read more: How COVID-19 has changed our driving habits
The bigger question is, "Are companies going to reduce premiums on a go-forward, more holistic fashion, meaning are they going to anticipate that post-COVID we're still going to see different driving behaviors?" said Carrier. "Some companies are going to anticipate a shift and try to get ahead of the curve, [while] other companies are going to wait and see, and I think that there's a potential for the early adopters of rate reduction … to get an advantage in the marketplace, and maybe some companies that aren't going to adopt quickly potentially being hurt by that as they move forward."