Crumbling commuter tunnels are risky rides for insurers | Insurance Business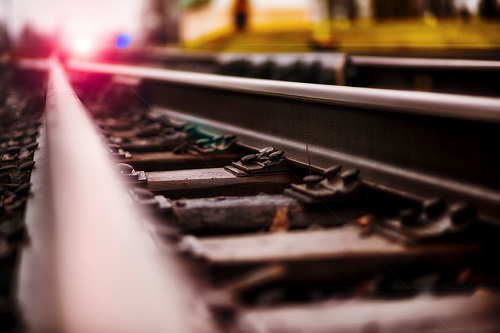 The only rail link connecting New Jersey to Manhattan is 100 years old and crumbling away after it was damaged by saltwater flooding from Hurricane Sandy in 2012, reports Bloomberg. A replacement isn't likely to be built soon after President Donald Trump recently tried to kill federal funding for a new commuter tunnel under the Hudson River.
Maintaining public transportation infrastructure has never been easy. From the moment a new subway station opens its doors to commuters, it becomes susceptible to risks like injuries that customers might sustain while riding the train to work or breakdowns of electrical systems that cause it to malfunction.
"The ability to carry out the required maintenance has always been stressful, and when that happens, you have electrical systems that begin to be compromised, and stations where the escalators or the stairways or the roofs are crumbling," said Thom Rickert, vice president and emerging risks specialist of Trident Public Risk Solutions. "When systems get older, they simply are more prone to breakdown.
Anyone who's ever tried to ride a streetcar or bus in a snowstorm knows that public transportation is also easily affected by bad weather conditions. As in the case of the Hudson River tunnel, which reportedly brings 95,000 workers to Manhattan every day, a natural catastrophe helped bring about its current state.
"It's amazing sometimes how susceptible they are to the particular risk of flooding and hurricanes and heavy precipitation," said Rickert, pointing to a more recent storm as an example. "With Hurricane Harvey, the Houston light rail system actually operated until some of the high water made it stop and they sustained over $10 million worth of damage to their overall metro system."
It's the humans, however, that create the daily risk for public transportation. Inattention when getting on and off subway trains or driving across an intersection that has a surface rail track can lead to damages and injuries that result in claims.
In fact, 75% of the claims insurers see come from people entering or exiting their public mode of transportation, said Rickert. Riders can trip on the gap between a train and platform, or slip and fall because of a spilled drink on a streetcar.
"Some of that is the nature of the beast," Rickert explained, because of the way a platform and train might be constructed. He added that the industry is trying to make public transportation more accessible and lower train heights, for example, so that gap isn't as risky for commuters to cross.
Public transportation systems can mitigate risk by getting riders to look up from their phones and updating older systems.
"It's a broad spectrum of simple things like working to advertise and influence consumer behavior to be more cautious, to more intense investments in modern technology," said Rickert.
There are some standard checklist items public transportation systems can complete to ensure they're safe for riders and less of a risk for underwriters.
"They do regular risk assessments, they prioritize things that can cause a frequency or severity of loss," said Rickert. "And they have a plan, whether it's a communications plan for disseminating to maintenance departments on places that need to be fixed or emergency communication plans."
Related stories: