"Dead" insurance salesman told to pay $1.86 million in child and spousal support | Insurance Business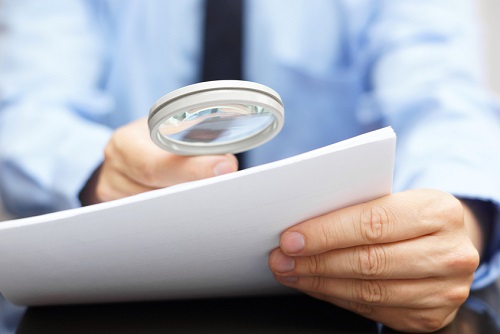 A supposedly dead insurance salesman has just been ordered to pay $1.86 million in back spousal and child support.
Richard Hoagland, an Indianapolis insurance salesman, seemed to be living the American dream in 1993. Married with two sons, he owned a five-bedroom house and a speedboat, according to a Washington Post report.
Then Hoagland vanished.
On February 10, 1993, he told his wife, Linda Iseler, that he was going to the hospital. But when she called the emergency room, her husband wasn't there. He'd simply walked away from his life, taking nothing with him but the clothes on his back.
"He didn't pack any clothes. It was cold, it was in February, he did not take a coat," Iseler told Nightline in 2016. "How do you walk away from your own children? How do you turn your back?"
Hoagland's car was found at an Indianapolis airport, but he didn't take any flights out of the city that day. He simply vanished.
At first, Hoagland mailed birthday cards to his son, according to the Post. After that – silence. For more than 20 years, his family had no idea what had happened to him. His wife remarried, and the state of Indiana declared him legally dead in 2003, the Post reported.
Hoagland, however, was still very much alive. After abandoning his family in 1993, he drifted to Florida and rented an apartment from a man named Edward Symansky. Two years earlier, Symansky's son, Terry, had been killed in an accident at sea. Hoagland eventually found Terry Symansky's death certificate, stole it, and used it to build a new identity.
"Using that death certificate he applies for a birth certificate," Anthony Cardillo, a detective with the Pasco County, Fla., sheriff's office, told ABC. "He submits that birth certificate to get a driver's license. Once he has that driver's license, he starts establishing himself as Terry Symansky."
Living as Terry Symansky, Hoagland remarried in 1995. The couple had a son, and Hoagland bought a home on Florida's Gulf Coast, bought rental properties, and got a pilot's license.
It was that paper trail that tipped off the real Terry Symansky's nephew in 2013, when he was looking up family history on Ancestry.com. The nephew was understandably surprised to learn that his late uncle seemed much more active than the typical dead person. However, the family still waited three years before going to the authorities, according to the Post.
When Cardillo confronted Hoagland with the real Terry Symansky's death certificate in 2016, the erstwhile insurance agent admitted his two-decade fraud. His new wife and son knew nothing of the deception, the Post reported. Hoagland told investigators that he had staged his disappearance to get away from his Indiana wife.
"This is a selfish coward," Pasco County Sheriff Chris Nocco said during a news conference. "This is a person who has lived his life destroying others."
In February of last year, Hoagland pleaded guilty to aggravated identity theft and went to federal prison. After his release in April, he returned to Indiana.
Upon finding out that her supposedly dead husband was alive, Iseler pursued him for child support. In May, an Indiana judge awarded her $1.86 million. However, it's unclear whether Iseler and her sons will actually see any of that money; Hoagland's assets are currently tied up in divorce proceedings with his Florida wife, the Post reported.
Related stories:
California electrician arrested for $85K workers' comp fraud
Cops charge man who sued Liberty Mutual over Hooters injury