Emirates to offer free COVID-19 cover | Insurance Business America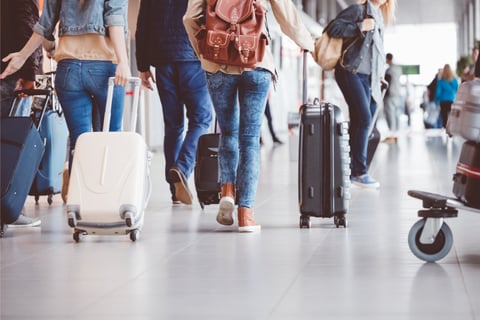 Dubai-based airline company Emirates is now offering financial assistance which would cover for travelers should they ever be diagnosed with COVID-19 – the first cover of its kind to be offered by an airline.
The cover will be provided to customers free of charge without any separate registration required. It will be extended to all Emirates passengers from July 23, 2020 to October 31, 2020. The company added that the coverage is valid for 31 days from the first leg of the traveler's journey – even if the customer travels to another city after arriving at their destination with an Emirates flight.
Said cover will allow passengers to claim up to €150,000 ($174,000) for medical expenses, as well as quarantine costs of €100 ($116) per day for a maximum span of 14 days. Funeral and repatriation costs may be covered by the financial assistance program as well.
Coronavirus testing is exempted from the coverage, travel lifestyle media outlet The Points Guy reported. It was also reported that medical expenses will only be covered if customers discuss the expenses beforehand over the airline's hotline; any attempts to claim on out-of-pocket expenses will not be honored.
"Emirates has worked hard to put in place measures at every step of the customer journey to mitigate risk of infection, and we have also revamped our booking policies to offer flexibility," said Emirates CEO Sheikh Ahmed bin Saeed Al Maktoum in a statement. "We are now taking it to the next level, by being the first in the industry to offer our customers free global cover for COVID-19 medical expenses and quarantine costs should they incur these costs during their travel."
The chief executive added that while the cover is an "investment" on Emirates' part, the company is putting its customers first.