Policy changes from the US's top 10 travel insurers after the coronavirus hit | Insurance Business America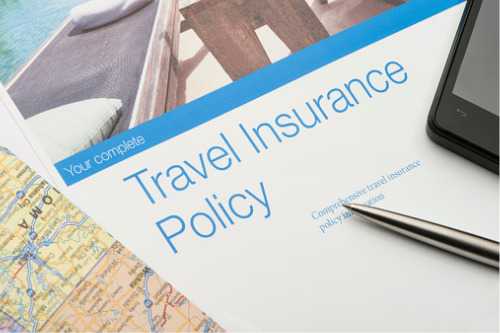 The coronavirus (COVID-19) pandemic has devastated the travel and tourism sector in the USA, with the lockdown and travel bans resulting in canceled tours and flights, job losses, and economic failure.
A report by the US Travel Association and Oxford Economics, which highlights the impacts of COVID-19 on the US travel and tourism sector, predicts that the industry will suffer a 45% decline for the entire year totaling $519 billion.
As the sector continues to walk on thin ice, travel insurance providers have, in some cases, refused to pay out to customers caught by the COVID-19 crisis – resulting in an influx of inquiries from policyholders.
The top 10 travel insurance providers in the USA, based on reviews and comparisons by Consumer Advocate and Trip Savvy, have released statements about policy changes and other pandemic-related information. These are outlined below.
Under the standard trip cancelation policy, Travel Insurance refuses to provide reimbursement to policyholders who canceled their trip due to fear of COVID-19.
A Cancel for Any Reason (CFAR) upgrade provides protection but increases the base premium by 40%. Those who want to purchase the upgrade must take out the policy within a set number of days after making the first payment for the trip, insure the entire pre-paid and non-refundable cost of the trip, and cancel the trip more than 48 hours before the departure date.
"Buying a plan with an optional CFAR upgrade is the best way to cover against canceling your trip due to worries, fears, and anything else not covered under standard trip cancelation coverage," Travel Insurance said.
The insurer also provides travel interruption coverage for policyholders who returned home early after contracting COVID-19 during their trip as well as those who became ill or injured before the departure date. Customers who want to file a claim must provide medical records from a doctor and receipts that prove any losses.
"Sickness or injury to the policyholder, a family member, or other travel companion is the most common covered reason for trip interruption. In such cases, as much as 150% of unused pre-paid and non-refundable trip expenses can be reimbursed, including accommodation, flights, excursions, and tours," Travel Insurance said.
Trawick International treats COVID-19 like other illnesses as per the applicable policy terms. Therefore, it will provide coverage for medical conditions caused by COVID-19.
The insurer's Trip Cancelation and Trip Interruption Travel Protection policies offer reimbursement for unused, non-refundable trips and additional transportation costs to return home or re-join the tour – provided that cancelations or illnesses prevented the policyholder from resuming their travel plans.
"Additionally, our plans would provide coverage in the event of an emergency evacuation or if repatriation of remains were needed. Our plans also provide trip cancelation and trip interruption coverage for quarantine, bankruptcy of the travel supplier, or if you are terminated or laid-off," Trawick International said.
It also has CFAR for its Safe Travels First Class and Safe Travels Voyager plans, allowing policyholders to cancel their trip for any reason and receive reimbursements for up to 75% of the non-refundable trip cost. Meanwhile, its Travel Medical Protection plan offers short-term medical coverage for medical evacuation and repatriation of remains while the customer is traveling overseas.
"If you're traveling outside the USA, you can be covered if you get sick from coronavirus as long as you are infected after the effective date of the policy. Threat level warnings or declaration of a pandemic by any or all countries does not affect medical coverage," Trawick International said.
Generali Travel Insurance considered COVID-19 as a "known event" on January 29, 2020. It provides coverage for those who purchased Trip Cancelation for Any Reason and those who contracted the virus. However, it refuses to cover for foreseeable events such as becoming quarantined due to the pandemic.
"For plans that exclude losses due to a pandemic, there will be no coverage for this event for losses occurred on or after March 11, 2020 – the date COVID-19 was formally declared a pandemic by the World Health Organization," Generali Travel Insurance said.
Its travel insurance plans also cover cancelations due to mechanical breakdown or adverse weather, but not COVID-19-related blunders. Moreover, customers can only use the insurer's travel assistance services for coronavirus-related events.
"For example, if you are diagnosed with COVID-19 during your trip, you can call our 24-Hour Emergency Assistance phone line for help finding the right medical provider near you and coordinating emergency medical transportation," Generali Travel Insurance explained.
"Other services include help sending emergency messages, arranging travel back home, emergency cash transfer, and help to get the assistance of US embassies and consulates."
Policyholders who contracted COVID-19 or became quarantined while coverage is in effect are eligible for Trip Cancelation or Interruption coverage. They could also be eligible for Emergency Medical or Evacuation coverage if they contracted the virus while traveling.
However, Travelex does not cover for fear of travel or inaccessible destination due to travel advisories. It has also stopped the sales of its CFAR upgrade option.
"Travel advisors or travelers should contact the airlines, cruise, and tour operators and other suppliers to consider your options to change travel arrangements with the ability to waive or reduce penalties," Travelex said.
World Nomads
World Nomads does not have an epidemic or pandemic exclusion for US policies. Therefore, policyholders can claim for COVID-19-related events such as unforeseen illnesses and emergency medical and trip interruption.
However, its policies do not cover fear of travel or events for which the policyholder is not directly affected by caused by the pandemic. It also does not offer a CFAR upgrade.
"In no instances can you get reimbursed for canceling your trip because you're worried about how the COVID-19 outbreak may impact your travels. So, maybe you've already booked your trip months ahead, and the uncertainty of the current situation is making you nervous. Coverage for trip cancelation would not apply in this case," World Nomads said.
Policyholders who cannot take their trip due to COVID-19 can ask AXA to change the dates on their current travel protection plan to future travel dates – anytime 18 months from the initial start date of the booked trip.
Policyholders would not be eligible to make a claim if they canceled their trip due to Centers for Disease Control and Prevention (CDC) warnings, government travel bans, and other preventive measures.
However, AXA clarified that it could provide coverage for trip cancelation, trip interruption, or trip delay if the policy were purchased before January 21, 2020, and the policyholder was quarantined. It also offers a CFAR that allows customers to cancel their trip for any reason and receive a reimbursement for up to 75% of the pre-paid, forfeited, non-refundable payments or deposits paid for the trip.
Allianz Travel does not cover losses directly or indirectly related to known, foreseeable, or expected events such as the COVID-19 pandemic. It also does not cover canceled trips due to fear of travel, even under the Cancel Anytime plans.
"Our Cancel Anytime plans provide up to 100% reimbursement of non-refundable, pre-paid trip costs when a trip is canceled for a covered reason and up to 80% of those costs for most other unforeseen reasons for cancelation. However, these plans do not provide 'Cancel for Any Reason' coverage, and coverage under these plans is subject to terms, conditions, and exclusions," Allianz Travel said.
"Specifically, Cancel Anytime plans generally exclude coverage for losses directly or indirectly resulting from any of the following: known, foreseeable, or expected events, epidemics, and government prohibitions, and certain other causes of loss."
It does temporarily accommodate claims for emergency medical care for customers who contracted COVID-19 before or during their trip.
Roam Right
Roam Right will not provide coverage for COVID-19-related events for policies purchased on January 21, 2020, as it already considered the virus a "known event" during that time.
It clarified that policyholders who became quarantined or detained during their trip due to COVID-19 are eligible to claim for trip cancelation, provided that they took out their policy before January 21.
"Sick travelers may also be eligible for trip interruption coverage, which can reimburse for additional transportation expenses to take you home, as well as any unused, pre-paid, non-refundable travel expenses," Roam Right said.
Travelers with canceled flights as a result of the pandemic could also make a claim under most Arch RoamRight travel insurance plans if the cancelation occurred on or after the scheduled departure date and they cannot reach their destination before 50% of the trip has passed.
Tokio Marine HCC-MIS provides trip cancelation insurance in conjunction with Nationwide Mutual Insurance Company. Its policies are available in three levels: Atlas Excursion, Atlas Expedition, and Atlas Enterprise.
Atlas Enterprise is Tokio Marine HCC's only trip cancelation plan that includes a CFAR benefit. The customer must purchase the product within 21 days of their initial trip payment date to be eligible for CFAR coverage.
Meanwhile, international travel health insurance policies in the Atlas Series exclude charges resulting from a disease outbreak in a country or location where the CDC had issued a level three travel warning – provided that the advice had been in effect six months before the policyholder's date of arrival or the policyholder failed to depart the country within the 10 days following the date the warning was issued.
American Express
American Express deferred premium payments for a limited grace period, relaxed deadlines for providing information, and waivered late fees and similar charges. It also decided to delay cancelation for non-payment of premiums, defer non-renewal of policies at expiration, and extend coverage under expiring policies in response to COVID-19.
It implemented a one-time exception to the applicable "free look" periods stated in the American Express Travel Insurance (AETI) policy, which allows the customer to terminate their policy and receive a full refund of premiums. It will accommodate the application under the following conditions:
The common carrier for the trip canceled the trip after January 21, 2020 because of COVID-19; or
The policyholder canceled their trip planned to commence before 12:01am on June 01, 2020 because of COVID-19; and
American Express has not yet paid out any claims under the policy for any reason in consideration of the refund; and
The policyholder requested to terminate the policy after its "free look" period expired.
American Express also confirmed that it does not provide coverage for trip cancelations for fear of travel or any reason. Policyholders must check their certificate of insurance for a list of covered reasons.