"Every bind for us, is a success." | Insurance Business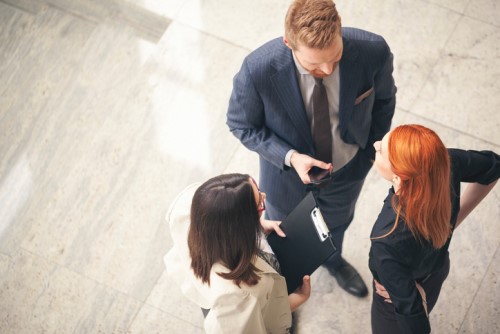 by Chris Davies
The inaugural
Insurance Business America Awards
is fast approaching! We caught up with a selection of finalists and asked them to tell their stories.
Today it's the turn of
Appalachian Underwriters
, nominated for
The Smart Choice Award for Wholesale Partner of the Year
…
Insurance Business: Tell the world about yourself! What's your ultra-quick biography?
Appalachian Underwriters: Appalachian Underwriters, Inc. offers a leading insurance wholesale brokerage outlet for retail agents looking to bring their clients a broad selection of quality products. We are a
Nationwide
MGA that specializes in workers' compensation, commercial specialty, and personal lines products. Additionally, our brokerage unit expands our product offering beyond our managed programs and allows us to place large specialized risks. Our "one-stop shop" approach not only gives agents access to a wide range of quality products, but also the convenience of dealing with one sales and administration staff.
Celebrate excellence in insurance. Join us at the Insurance Business Awards in Chicago.
IB: What have been the highs and lows of your journey through the industry?
AU: Appalachian Underwriters continues to evolve and adapt to the ever-changing marketplace and some of the highs for us are adding more personal lines products, markets for hard to place accounts of all types. We are constantly working on tools to make the agent's life easier, adapting our online raters to serve the broadest amount of risks possible and helping clients find the right price and product.
IB: What do you define as success – and how did you get it?
AU: We define success as providing a solution to as many situations as possible. We are only successful because of our agent partners and the value they find in using a wholesale partner. We like helping the new agents, smaller agencies and those that are looking for a specific niche product to round out an account. Every bind for us is a success!
IB: What does your IBA finalist status mean to you?
AU: We are honored and humbled by
the nomination
and in the competitive marketplace that we all exist in we don't take the honor lightly.
IB: How great does it feel to be part of the insurance community?
AU: This is a small, tight-knit community and we all cross paths in some way, shape or form in our careers. Being a part of a community that assists those agents with a need, clients with a risk they need coverage for and service of all levels with an account is a special feeling indeed.
IB: What are your celebration plans if you win big on the night?
AU: The celebration of
being nominated
is enough for now and winning would be a great feeling!
Related stories:
Thirty year insurance veteran on the highs and lows of his career
Clients, community and country: an interview with Robert Klinger