Clients, community and country: an interview with Robert Klinger | Insurance Business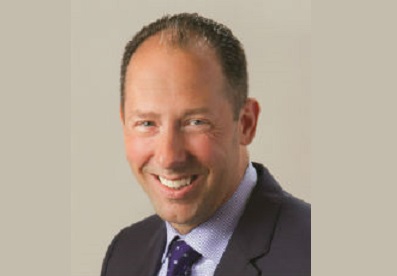 by Chris Davies

The inaugural Insurance Business America Awards are fast approaching! We caught up with a selection of finalists and asked them to tell their stories.

Today it's the turn of Robert Klinger, President and CEO of Klinger Insurance Group and finalist for both the Award for Diversity & Inclusion and the Award for Employer of Choice for 100 Employees or Fewer…

Insurance Business: Tell the world about yourself! What's your ultra-quick biography?

Robert Klinger: I am the President and CEO of Klinger Insurance Group, which I founded in 1993. Klinger Insurance Group offers personalized, expert service to individuals and businesses in the Washington, DC area and in 15 states across the country, and has been doing so for the past 24 years.

I served in the United States Army for 20 years, and served as an Infantry Commander for the 1st Infantry Division under the Big Red 1. Before I retired from the military in 2008, I was wounded in combat and received a Purple Heart. While recovering, I continued to grow my insurance agency, as I was even more determined to make sure my clients and future clients received the service and coverage they needed to protect their families, their personal insurance needs, and their business insurance needs.

Celebrate excellence in insurance. Join us at the Insurance Business Awards in Chicago.

I have joined many of the insurance industry's major associations, and have served in leadership positions on their boards. I am both a board of directors member and the treasurer of the American Insurance Marketing and Sales Society, and I serve the Disabled Veterans Insurance Careers as the regional director for Maryland, Virginia, and D.C. I am a former national director for the National Association of Professional Insurance Agents, past chairman of Insurance Agents & Brokers, and a member of the Member Agent Panel under Insurance Agents & Brokers. I sit on the boards of several organizations so that I may take part in important decision-making and lobbying, allowing me to stay up-to-date on what is happening in the insurance industry. I strive to be a mentor to my clients, employees, interns, and others.

I enjoy getting involved in and around my community, devoting time and funds to help local charities and provide scholarships to minority students. Several of the organizations that Klinger Insurance Group volunteers with include Operation Second Chance, Manna Food Center and the Smart Snacks Program, KindWorks, Big Brothers Big Sisters, the Frederick Soup Kitchen, Hire Our Heroes, and Wreaths Across America.

IB: What have been the highs and lows of your journey through the industry?
RK: When I was deployed to Iraq and had to leave my business behind, I did not know if I would ever come back. After I was injured and spent time recovering at Walter Reed, I tried my best to hang on to my business. I quickly learned who my faithful employees and clients were, which gave me the strength I needed to recover and return to my business with the drive to do more for my clients, my community, and my country.

When you first start out as an independent agent, you work very hard to get appointments with insurance carriers. After you prove yourself, it is no longer an issue - once you form niche markets and your independent agency is profitable, it is easy to make money for insurance carriers and provide amazing customer service. It becomes difficult, however, when insurance carriers pull out of niche markets because they are no longer profitable, or because they have pulled out of other states and therefore affected the overall program.

When I started out, I wanted to do so much more for my clients and employees, but did not have the financial resources to do so. Now, I am proud to be able to give back to my clients, my employees, my community, and my country. It is amazing to be able to give back to so many organizations over the years, and to make a difference in peoples' lives through charity or through covering a loss that was devastating. I strive to be cutting-edge, using advances in our industry on a daily basis, and providing amazing service to our clients each day.

IB: What do you define as success – and how did you get it?

RK: Success is having and maintaining an all-around balance in your life. Maintaining good health and focus allows you to lead a balanced life, where you are able to do more for your family, your industry, your company, your staff, your community, and your country. Success is all about what you do and how you make a difference in the lives of others.

It is essential to be a good role model for your child, and to always be there. It is important to be a good employer and a great leader. It is fulfilling to be able to give back to your community and your country—I initiated a Foundation so that I could give back to organizations in my community financially, and I served for 20 years in the United States Army, giving back to my country.

Each day, you move the ball forward and push a bit more. You need to set goals and have timelines in place. Watching myself and my company meet and surpass goals that I have set is an amazing experience. It is an honor to be recognized for our accomplishments, and to serve on boards that allow me to give back to our industry.

IB: What does your IBA finalist status mean to you?

RK: Klinger Insurance Group's IBA finalist status for both the Award for Diversity & Inclusion and the Award for Employer of Choice for 100 Employees or Fewer is humbling. Being recognized among my peers in our industry for the past 24 years has been incredible. My individual accomplishments have never been about me - they are all about my amazing staff and the relationships that I have with my clients. As an independent insurance agency, being recognized as an IBA finalist up against major insurance carriers puts you in awe. While we may not be able to compete in premium, my staff competes with their heart and soul through their commitment to providing our clients with the best possible customer service each and every day. This recognition is a symbol to my peers in our industry that they, too, can make a major difference in our industry and in our communities.

IB: How great does it feel to be part of the insurance community?

RK: It has been an amazing ride so far. I love everything that we stand for - there is no other profession out there that does what we do. We sell something intangible - something that you cannot wear, drive or taste - but it is a promise that, when something bad happens, we are there to keep families together, to keep businesses running, and to bring people back to the way they were before the tragedy. When bad things happen, most industries continue to send bills. But our industry sends a promise. We are the ones who pay the bills and rebuild lives. We are the supermen and women of our industry. When you love what you do, it is not work.

IB: What are your celebration plans if you win big on the night?

RK: I have never been one to party as a form of celebration. I always try to live my life humbly, knowing where I came from and where I am now. I reflect back on what this industry has given to my family and my employees, and what this industry has allowed me to give back to my clients, my community, and my country. If Klinger Insurance Group wins the Award for Diversity & Inclusion or the Award for Employer of Choice for 100 Employees or Fewer, this will be a reflection. I work hard to be an ambassador in our industry, to inspire young agents to dream big and achieve big, and to give back and continue to help those in need. To thank my mother for all that she does and has done for me, and for instilling in me the drive to do more for my community and my country, I will take her out to a nice restaurant in celebration.