FBI arrests ex-State Farm insurance agent in $60 million bribery case | Insurance Business America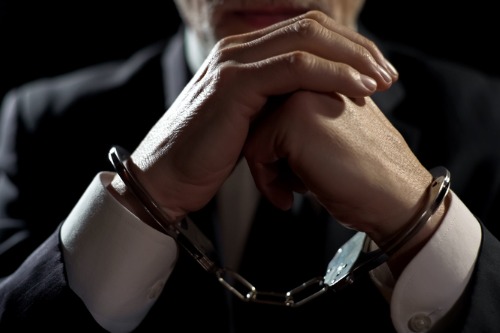 Larry Householder, Republican speaker for Ohio's House of Representatives and a former State Farm insurance agent, was arrested by federal officials in connection to a $60 million bribery case.
Householder, along with four other political operatives including former Ohio GOP Chairman Matt Borges, longtime Householder adviser Jeff Longstreth, and lobbyists Neil Clark and Juan Cespedes, were charged for their roles in an alleged racketeering conspiracy. The House speaker and his co-conspirators allegedly funneled energy company funds through a shell company called Generation Now.
A criminal complaint alleged that the supposedly nonprofit Generation Now received about $60 million in bribe money from FirstEnergy Solutions in exchange for Householder and other legislators' help in passing House Bill 6, as well as to ensure that efforts to overturn the bill are blocked. House Bill 6 served as a billion-dollar bailout for FirstEnergy, saving two of the company's nuclear power plants.
Generation Now was incorporated by Longstreth in early 2017, but federal investigators said that they have obtained a recording which revealed that it was secretly controlled by Householder. Prosecutors added that Generation Now had received quarterly payments of $250,000 from related energy companies via deposits into its bank account.
Federal investigators also alleged that the defendants spent considerable amounts of money on Householder's bid to become speaker, as well as for their own personal gain. It is also alleged that Generation Now used the bribe money to back the campaigns of 21 different state candidates in the 2018 primary and general elections. More than $1 million was also spent by Generation Now on smear campaigns about the candidates who ran against the ones supported by the shell company, investigators said.
The Columbus Dispatch reported that no one from FirstEnergy has yet been charged. But in a statement with CNN, FirstEnergy confirmed that it had "received subpoenas in connection" with the investigation.
"We are reviewing the details of the investigation and we intend to fully cooperate," the company added in its statement.
The Department of Justice said in a news release that for his part in the conspiracy, Householder received over $400,000 in personal benefits. He used those funds to pay for costs related to his residence in Florida, settle a personal lawsuit, and pay off credit card debt.
Well before his days as a House speaker, Householder was an insurance agent for State Farm from 1982 to 2001. He later became the president of the Perry County Commission in Ohio, then ran for State Representative in 1996. In 2001, he was elected to serve as Speaker of the Ohio House of Representatives.
Householder and several other advisers had already been placed under investigation as far back as 2004 for alleged money laundering and irregular campaign practices, but the case was closed.