Fiat Chrysler recalls more than 875,000 pick-up trucks due to tailgate issue | Insurance Business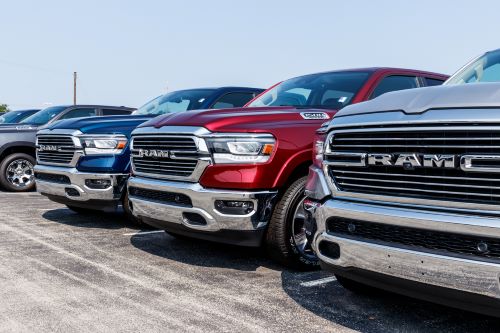 Fiat Chrysler has put out a recall for more than 875,000 Ram pick-up trucks worldwide due to an issue with the tailgate of the vehicles.
The automaker reported that the recall covers certain Ram 1500, 2500, and 3500 pick-ups from the model years 2013 through 2018 that have power locking tailgates. The affected trucks from model years 2015 to 2017 have 8-foot beds, while the affected 2013, 2014, and 2018 trucks have beds of differing sizes and were built prior to April 01, 2018.
According to the company, a tailgate tab in the affected trucks can fracture, causing the tailgate to unlatch. This raises the risk of cargo spilling out on to the road and possibly causing injury to vehicles and/or pedestrians behind the truck.
Fiat Chrysler said in a statement that it is not aware of any injuries or accidents resulting from the defect.
The recall is a follow-up to a previous recall in May, which affected 410,000 trucks. Fiat Chrysler also recalled about 1.1 million trucks last year in the US for the same issue. The Associated Press reported that, in total, Fiat Chrysler has recalled over 2.4 million Ram trucks over the tailgate issue – and most of the recalled trucks are in the US and Canada.
Owners of the affected trucks will be notified starting October 18 to take their trucks to a dealer for service; the dealers will repair the latch.