Fidelity National Financial to acquire F&G | Insurance Business America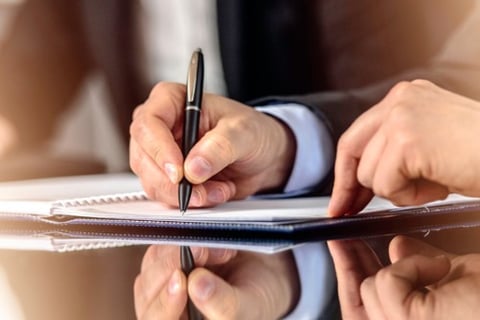 Fidelity National Financial (FNF), the title insurance company, has announced that it has signed an agreement to acquire FGL Holdings (F&G) for $12.50 per share of common stock, an equity value of about $2.7 billion.
The transaction is expected to be more than 10% accretive on a pro forma basis to FNF's 2020 earnings per share and more than 20% accretive to its 2021 earnings per share, the company said.
FNF currently owns 7.9% of F&G's outstanding ordinary shares and all of its Series B preferred shares, and will acquire the remaining F&G Series A preferred shares. Under the terms of the merger agreement, holders of F&G's ordinary shares can elect to receive either $12.50 per share in cash or 0.2558 of a share of FNF common stock for each share of F&G they own.
"We are excited to announce our plans to acquire F&G Holdings and look forward to welcoming F&G employees and policyholders to the FNF family," said William P. Foley II, chairman of FNF. "Following the termination of the merger agreement with Stewart Information Services, the board and management diligently reviewed FNF's capital-allocation strategy and determined that expanding into the annuity market through the acquisition of F&G Holdings would offer compelling benefit to our shareholders."
"Through our minority ownership position on F&G, we have come to know the business well and have developed great respect for Chris Blunt, F&G's president and CEO," said FNF CEO Raymond Quirk. "We believe FNF's size, scale, and financial strength will offer significant advantages to Chris and the management team as they continue to lead F&G. We see incredible potential in working with the management team to invest in and grow F&G's business on a national level."
"We are pleased with the agreement reached with FNF and are proud of all F&G has accomplished," Blunt said. "The transaction presents all of our stakeholders with immediate value while offering F&G a strong platform for continued growth. Upon completion, FNF will provide the ability to fuel our channels for distribution while offering additional cross-selling opportunities."