Florida insurance commissioner named in lawsuit | Insurance Business America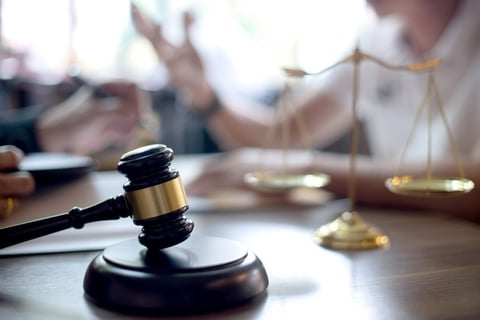 Florida Insurance Commissioner David Altmaier has been named in a lawsuit which alleges that the commissioner violated the law by enabling home insurers to change consumers' policies.
The lawsuit, filed in Leon County by the Restoration Association of Florida (RAF) and home remediation contractor Air Quality Assessors, looks to reverse a recently-enacted policy change. It also named two insurers – American Integrity Insurance Company of Florida and Heritage Property & Casualty Insurance Company – as defendants apart from Altmaier.
The lawsuit claimed that American Heritage sought and received approval for a policy change, which requires policyholders – or any third party to which policyholders would assign the benefits of their claim – to agree to take any dispute to mediation and arbitration instead of a court. Should the policyholder or assignee hire an attorney to represent them in the mediation/arbitration, the insurer would not be obligated to pay for the attorney's fees, even if the policyholder/assignee wins the case.
This policy change came into effect on January 01 this year for new policies, and on March 01 for renewing policies.
"Those changes restricted homeowners' rights regarding repair work and violated Florida's Homeowner Claims Bill of Rights," the lawsuit alleged.
RAF president Richie Kidwell spoke with local news network WPTV, saying that the policy change can affect homeowners for the worse.
"It would cut away the access that homeowners have to be reimbursed for prevailing party fees, so if they hire a lawyer, it would be out of their own pocket," explained Kidwell. "So, somebody with $10,000 indemnity coming back to them, they would have to pay the majority of that portion to an attorney instead of fixing their home."
The Florida Office of Insurance Regulation has yet to comment on the lawsuit, WPTV reported.
The lawsuit also comes a day before Florida Governor Ron DeSantis and other legislative officials are expected to file a bill to address the state's unstable insurance market. As reported by South Florida Sun-Sentinel, the bill would place restrictions on contractor lawsuits against insurers and their attorney's abilities to collect legal fees – a bill seen as a solution to Florida's rampant "litigation market" fueled by the abuse of the "assignment of benefits" feature.