Following family footsteps to brokerage success | Insurance Business America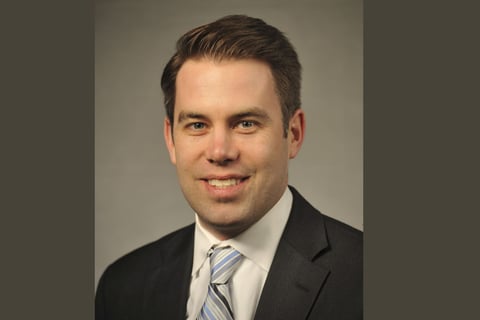 With less than a decade under his belt in the industry, Reid Ekberg, of Pilkey Hopping & Ekberg Inc., found himself unexpectedly named president of his insurance firm.

At just 34, Ekberg was not only in the rare position of heading an insurance firm, but he was also raising a young family.

It was a lot to juggle, he admits.

"It's a constant struggle," he said. "It's a really tough thing to balance. We've got this great company and I'm still young and have a lot of energy and drive to work hard on it … [but] there's more I could do here, I could be here later, I could be doing more.

"But at the same time I want to spend time with my family. Especially when they're young like this, I want to be there. It's a constant balance, but something I think everyone needs to strike for themselves to be happy."

The now-36-year-old Washington native has two children under three years old, and a staff of 15.

Ekberg began working for Pilkey-Hopping & Ekberg in the commercial department, in Tacoma, Washington, and worked his way up the ladder. His father Steve was then the president.

When it came close to retirement time for Ekberg Senior, however, the firm got a consultant in to strategize a plan for the future.

"It was never assumed and not handed over in any way," he said, of his succession.

"I kind of pushed and said we need to get in some help with this and really work out a plan. I didn't realize … the plan the consultant proposed to the partners was that my dad transition out on a two year plan and hand control and the presidency to me."

It took him by surprise, he said.

Want the latest insurance industry news first? Sign up for our completely free newsletter service now.

At that point he had two years' experience at Safeco and "six or seven" years at the family firm.

He joked: "That wasn't how I planned it out when I said we should get some help, I swear!

"There was a funny moment when they laid the plan out, and I was like, wait a minute… It wasn't how I'd thought it would go."

The senior staff who could have potentially taken on the role saw the benefit in having someone younger take on a long legacy, he said.

"I thought, if I have their support I'm willing to take on the challenge," he explained.

And it has been a challenge, he said.

The family name he shares with his great-grandfather, who started the firm 121 years ago, has been a professional blessing as well as a curse.

"It's always cut a bit both ways for me," he explained. "I know I've been handed a great opportunity by the hard work of my father and my grandfather before him. But I didn't want staff to just think it was handed to me, that I don't work hard."

He said that has actually been motivation for him to work harder.

Asked whether he was grooming his six-year-old son to be the next Ekberg in charge, he said: "Absolutely not. He can do whatever he wants."

Pilkey-Hopping & Ekberg carries personal lines, commercial lines, and a life and benefits department, while also maintaining what its president calls, "family firm values".

Reid Ekberg was named one of Insurance Business America's "Young Guns" of 2016.