Four California insurance agents arrested in $1.9 million scam | Insurance Business America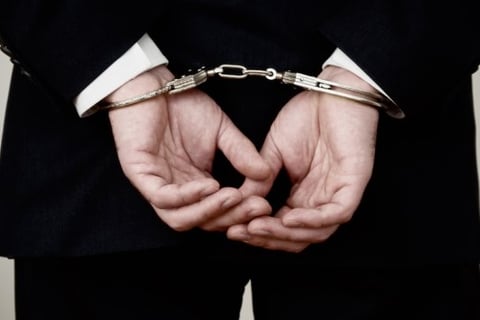 Four California insurance agents were arrested last week on multiple felony counts for their alleged role in a $1.9 million scam.
Mohammed Kakooza, 44, Margaret Birabwa, 35, Michael Chibueze Monday, 43, and Denis Osikol, 36, allegedly submitted fraudulent life insurance applications in order to get advance commissions from insurance companies, according to the California Department of Insurance.
A joint investigation by the department and US Immigration and Customs Enforcement found that between 2013 and 2017, Michael Monday and Denis Osikol allegedly submitted more than 600 phony life insurance applications to various insurers, collecting nearly $2 million in unearned commissions.
"I have zero tolerance for dishonest agents who scam consumers and insurers," said California Insurance Commissioner Dave Jones. "Arresting the individuals behind this complex fraud conspiracy is another win for the department and our law enforcement partners. It should serve as a warning to any agent or broker breaking the law – we will investigate and prosecute you for your crimes."
According to investigators, more than $1.2 million of the ill-gotten cash was deposited into a bank account owned by Margaret Birabwa, while nearly $700,000 was deposited into accounts owned by Mohammed Kakooza. More than $12,000 went into Denis Osikol's account. Although Birabwa and Kakooza allegedly received the majority of the fraudulent commissions, investigators said that Monday and Osikol received money directly from Birabwa and Kakooza.
In order to obtain personal information to use in the sham applications, Kakooza allegedly set up a referral program, paying applicants between $25 and $50 to refer family and friends to him for life insurance. In some cases, multiple life insurance applications were allegedly submitted for a single consumer without that person's knowledge. The applications also contained fabricated information regarding occupations, net worth, income and beneficiary information.
"Fraud schemes like the one uncovered in this case result in billions of dollars in losses every year in this country and cause heartache and financial harm to law-abiding consumers," said Joseph Macias, special agent in charge for ICE's Homeland Security Investigations.