Four insurers file lawsuit against power company for negligence | Insurance Business America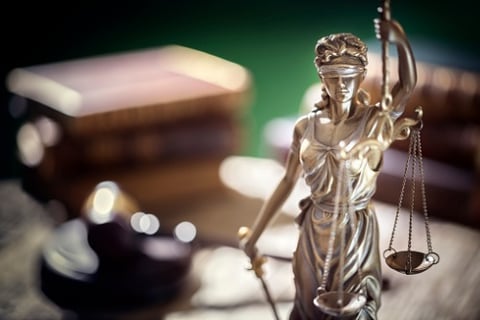 Four insurers have filed a lawsuit against PacifiCorp and its subsidiary Pacific Power over their alleged negligence which led to the Archie Creek Fire last year.
The four insurance companies – Travelers Personal Insurance, Standard Fire Insurance, Travelers Home and Marine Insurance, and Automobile Insurance – jointly filed the lawsuit in Douglas County Circuit Court in Oregon earlier this week.
"This suit is a subrogation action seeking redress for property damage, loss of use, and other related losses resulting from the Fire," the complaint said. The News-Review reported that the four insurers are seeking over $3 million in damages, plus attorney costs and other fees.
Pacific Power serves more than 770,000 customers in the states of Oregon, Washington and California.
According to the lawsuit, Pacific Power's electrical transmission and distribution system – which includes its electrical facilities, power lines, and other related equipment – "are inherently dangerous and hazardous instrumentalities," which the insurers believe the energy company was well aware of.
On September 08, 2020, Pacific Power's power lines failed – at around the same time the Douglas County Sheriff's Office issued a warning on strong winds and low humidity. The power line failure caused surrounding vegetation about three miles from the community of Steamboat to ignite, the lawsuit said.
"This ignition is the Archie Creek Fire origin," the lawsuit claimed. "The Archie Creek Fire ignited due to Pacific Power's failure to properly identify and mitigate hazard trees and maintain vegetation near its transmission lines."
Also on September 08, 2020, it was reported that efforts to restore power seven miles from the Archie Creek Fire failed because of a wind event that disrupted power lines. Later that day, residents reported a fallen tree leaning against a Pacific Power distribution line somewhere along Susan Creek Road. Residents also reported that power to their homes was flickering as Pacific Power attempted to restore energy.
The complaint accused Pacific Power of failing to ensure that its power lines had not fallen to the ground prior to re-energizing. It noted that shortly after the power flickering, residents later reported a fire burning near the location on Susan Creek Road where a tree was stated to be leaning on the downed power lines. This, the lawsuit said, was the cause of the Susan Creek Fire.
Flickering was also observed in Smith Springs, located a mile and a half from Susan Creek Road. An electrical fire also broke out in Smith Springs, the complaint noted. On the next day, September 09, 2020, the Archie Creek Fire, Susan Creek Fire, and Smith Springs Fire combined into one large wildfire. Collectively referred to as the Archie Creek Fire, the flames destroyed over 30,000 acres and 154 primary residences, on top of damaging many other properties.
The complaint went on to accuse the power company of breaching its duties, by failing to conduct frequent inspections of its electrical systems; failing to design, construct, monitor, and maintain its high-voltage transmission and distribution power lines in a safe manner; failing to ensure that trees near its power lines were healthy and not at risk of falling into the systems; failing to trim any trees or vegetation that may touch the power lines; and failing to shut down the power lines in spite of the repeated warnings of dangerous conditions.