Guessing game of who's liable in Uber crash continues | Insurance Business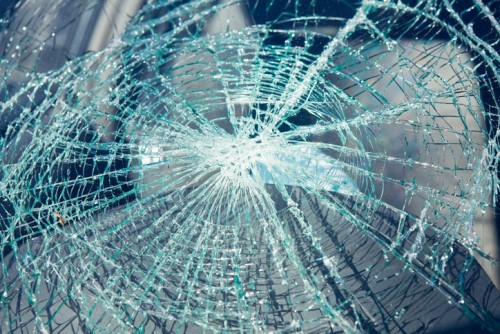 'No news is good news' seems to be Uber's motto in recent weeks. After the fatal collision between a pedestrian and a self-driving Uber SUV in Arizona, suppliers, competitors and once-supportive government officials criticized or distanced themselves from Uber, reported Bloomberg. Uber also suspended its testing program in North America and a federal investigation into the incident is ongoing.
As the technology powering autonomous vehicles develops and their presence on roads becomes more significant, decisions around who's liable for crashes will have to be made by lawyers, the vehicle and software entities involved, and their insurers. Some incidents will likely be clearer than others, or will become clearer as investigations continue.
"It appears in this particular instance that Uber was responsible for developing the autonomous driving software in question, which appears to be the reason they stepped forward and already reached a settlement," said Douglas Horelick, partner at Clyde & Co.
"But in addition to Uber, we also have the manufacturer of the vehicle, Volvo. Uber and Volvo have been involved jointly in developing autonomous driving systems for some time, and it's not yet clear the extent to which Volvo may have participated in designing and manufacturing the system at issue in this case. We haven't really heard anything from Volvo about that, so it might be that they had no participation, but we really don't know."
The companies that made the component parts of the vehicle could also be liable, such as the team that developed the collision avoidance software for the Uber vehicle. And, of course, the person behind the wheel could also be accountable.
"In addition to all of that, we've got the safety driver who perhaps was not paying as much attention as she could have been, and the pedestrian herself who was crossing the road at night and not at a crosswalk are potentially responsible people as well," said Horelick.
Determining liability in this emerging field needs to be done on a case-by-case basis since there aren't legal precedents yet and every liability situation could be unique.
"There are so many different companies or entities involved in the design and manufacture of these systems, there could by any number of arrangements between the companies about how they will divide up liability among themselves or not," explained Horelick.
"In this instance, it's possible that Uber has some deal with Volvo where they say, 'listen, we're going to use your car but we're going to accept all responsibilities and we have a contract with you that says that.' So, if that's the scenario here, it's really not all that complicated – Uber's on the hook, they have a contract and that's the end of it."
While the crash in Arizona was a tragic incident, the video that captured it reveals a silver lining for insurers of any crashes involving cars of the future.
"These vehicles, unlike the vehicles of yesterday, contain massive amounts of data, photographs, and videos, which has got to be collected and analyzed before any decisions are made in terms of making payouts or admitting liability," said the Clyde & Co partner.
"I think we've all seen the video of this particular crash, which was captured by the vehicle's on-board computers. That type of video is not typically available in a traditional car, in a conventional car crash. So obviously, gathering that type of information is critical for the insurers in determining fault."
Related stories: