Handle outsourcing decisions with care – Gallagher Bassett executive | Insurance Business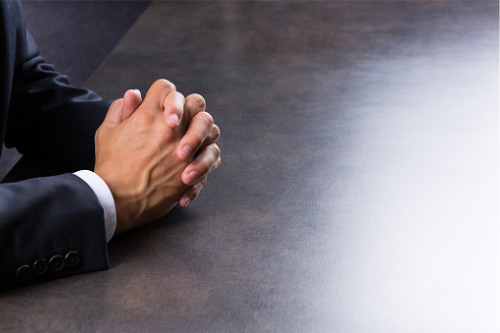 While outsourcing is a common strategy for businesses, carriers seeking to outsource claims management services should evaluate their options carefully, said Mike Hessling, North American CEO of Gallagher Bassett.
Hessling was appointed to the role in February of this year. Prior to that, he served as chief client officer, and was a driving force behind the company's carrier practice, which focuses on the needs of serving carrier clients with outsourced solutions.
"Put simply, the claims experience is the fulfillment of a carrier's promise to its insurers," Hessling said. "Though there are material benefits to outsourcing claims management services, your partner is ultimately a reflection of your culture and brand. This is a strategic decision, with real implications for a carrier's reputation and growth prospects."
In a recent blog, Hessling provided insights on elements a carrier should consider before outsourcing claims management services.
What to do
Lead with strategy: "As an insurance carrier, be clear on the benefits you are seeking from selecting an outsourced partner and what attributes of your claims program are strategic to your organization," Hessling said. "Are you looking to demonstrate innovation and premium client service, or do you compete on a no-frills, low-cost value proposition?" Hessling said that carriers should take time to understand their strategic requirements, "beyond the basic questions of who can do the job and at what cost."

Focus on outcomes: Hessling said that while it was easy to "fall into the trap of focusing on claim handling expense" as the primary motivator in picking an outsourcing partner, the real impact for the carrier is the partner's ability to "drive superior outcomes on dimensions such as cost, duration, litigation rate and reserving."

Consider your total cost: "An outsourcing decision should be based on understanding your true internal cost of providing the service yourself versus that of an external partner," Hessling said. Costs such as continuing investment in systems, compliance and regulatory requirements and other expenses are often overlooked when comparing the "cost to own" to the cost of outsourcing, he said.

Evaluate current and future capabilities: "Your partner will become tightly integrated with your business operations and client relationships," Hessling said. "As such, it is imperative that you understand current capabilities but also the strategic vision, direction and future plans of prospective partners."
What not to do
Base current decisions on past experiences: "The claims management marketplace is dynamic," Hessling said. "Some organizations are investing and innovating rapidly, others are preserving cash flow or directing it to service areas outside the scope of your outsourcing evaluation. Be careful not to let past perceptions of providers cloud your judgment when selecting a future strategic partner."

Confuse elegant salesmanship with exceptional execution: Choosing a claims management partner can be "a career-defining decision that warrants looking beyond the pitch," Hessling said. "Take time to understand your partner's company culture. Meet the team who will be serving you day-to-day. Test their understanding of your business and strategy."

Forget your role in the new program: While outsourcing can provide material benefits for a carrier's business, the carrier remains "ultimately accountable for the success of the relationship," Hessling said. Carriers should consider what business processes need to be integrated and determine the role they will play in oversight of the program and on select claims.
Treat negotiations as a zero-sum game: "Once you've selected your desired partner, you will inevitably enter into negotiations over the economics of your relationship," Hessling said. "Remember that this is a strategic, long-term partnership for your business. It requires a financially sound partner with the means to invest in their people, processes and technology. Once you've selected your partner, you and your insureds have a vested interest in their ongoing success and investments."