Here's an immediate challenge facing property underwriters | Insurance Business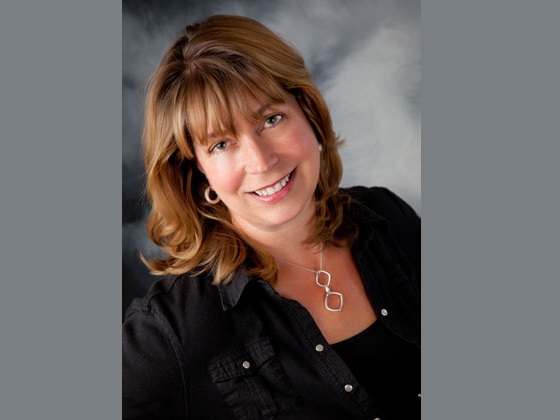 Kathleen Felderman (pictured) was one of those insurance professionals who got the chance to ride on the industry boom back in the day – when insurance firms developed training programs for college graduates.
With her degree in forensics, Felderman began her insurance career in New York City training under Liberty Mutual, which had a reputation for honing industry movers and shakers. Since then she has gained multiple designations as a Certified Risk Manager (CRM), Certified Insurance Counselor (CIC), Construction Risk and Insurance Specialist (CRIS) and has held a number of positions ranging from claims to underwriting for Fortune 200 companies.
Currently, Felderman serves as the managing principal and national real estate practice leader of EPIC Insurance Brokers and Consultants. She and her team have managed to establish the National Real Estate Practice as one of the largest, most successful segments of EPIC's Specialty Practices and Programs division nationally.
Prior to her current post at EPIC, Felderman devoted six years of her career to being managing director and national real estate practice leader at Aon Risk Services. She also spent six years at Lockton Companies of Colorado, serving as the firm's director of real estate.
In this exclusive interview with Insurance Business, Felderman shares four major challenges facing the insurance industry. She also divulges her hopes for the sector moving forward.
Tell us how you got into the insurance industry, what led you to this career?
I began my insurance career in New York City through the claim trainee program at Liberty Mutual. This was back in the day when many insurance companies had trainee programs for college graduates. Liberty was one of the best. The claims position with Liberty was suggested to me by a recruiter as a potential fit for my recent degree in forensics - investigating claims as an adjuster seemed a natural fit!
Liberty Mutual was a dynamic company that encouraged employees to seek advancement and welcomed transfers to different departments. While starting in the claims department, which I believe is a great place to begin an insurance career as you learn to read a policy and understand coverage, I quickly advanced to claims service, account executive and ultimately a national sales position, before moving to the brokerage side.
What is the most fulfilling aspect of your work in the insurance space?
There are many aspects of working with my team, markets, and clients that I find particularly fulfilling. Striving for excellent customer service and counsel to clients, building a reputation with markets of expertise and fair dealing and growing a team of insurance professionals who are creative, technical and responsive is very rewarding. However, when clients recommend our team to other companies and give us recommendations as valued partners; that is the most gratifying.
What do you think are the most challenging issues facing the insurance industry today?
There are four major challenging issues I would like to highlight. An immediate challenge, particularly with property underwriters, is the ability to deploy capital and still make money for their respective insurance companies. The market has been competitive over the last few years and the onus is on underwriters to find and write the best risks competitively.
Also, frivolous lawsuits continue grow in frequency. In some jurisdictions, the fear of a plaintiff friendly jury is enough of a reason to file a lawsuit regardless of the facts or merits. Insurance companies and their clients are fending off more ludicrous lawsuits or inflated claims than ever before.
Meanwhile, there continues to be a skills gap in the insurance industry. Companies have pulled back or eliminated training programs to attract young talent. The insurance industry is dynamic and diverse but currently not marketed well at the entry level.
Lastly, with many recent mergers, we have not seen an advancement in IT systems. The industry has the reputation, rightfully so, of archaic systems and processing causing duplication of work and slow delivery of the product. We have not seen the attack on the expense side through software investment that you would have expected, considering the software advancements in other industries.
What are your hopes for the insurance industry moving forward?
The insurance product works! There are many creative professionals who work every day to define the changing risk landscape. As disruption and advancement in all industries continues, along with global catastrophic exposures, risk is ever evolving and will need innovators to improve the product and its delivery.
I believe you have worked for Lockton Companies and Aon. What have you learned from those experiences?
Each experience in your career leaves you with takeaways. I have learned more from bosses and mentors that I emulated, as well as the type of professional I didn't want to become, than any particular company experience. The reason I am with EPIC is they have figured out how to recruit and reward successful producers who are self-sufficient and want responsibility for our own P&L. EPIC is refreshingly transparent, supportive, strategic and operates with a people and client first culture that has escaped many other brokers.
You graduated with a Bachelor of science degree in forensics at the Indiana University Bloomington. How does this help you in your career?
My college days were a long time ago and the degree was probably helpful in landing my first claims position. However, I work with many accomplished professionals with varying college degrees and some no degree at all. The diversity of these backgrounds creates stronger teams and perspectives.
If you were not working in the insurance space, what would you be doing now?
It is hard to imagine not being in the insurance industry as I've been at it for over 25 years! However, I enjoy the entrepreneurial aspect of product creation and could see myself running an MGA.
What are your passions or hobbies outside insurance?
I love to travel and hope to see as much of the world as I am able. In my down time I enjoy spending time with family and friends. An occasional trip to Las Vegas to gamble never hurts!
Related stories:
The need for the industry to embrace environmental insurance
How assisting veterans honed insurance pro's customer service skills