How assisting veterans honed insurance pro's customer service skills | Insurance Business America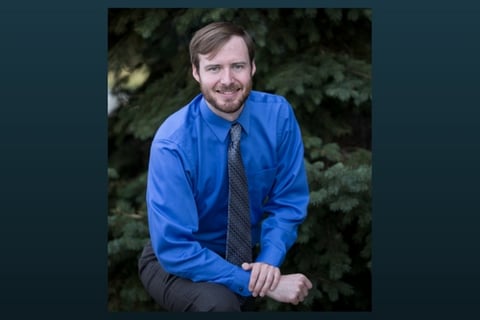 Exceptional customer service is an essential part of insurance. While many professionals start their insurance careers with no customer service background, there are those who jump aboard with a great sense of customer care already in their arsenal. Genesee General of Colorado P&C renewal underwriter
Lucas Jackson
is one of them.
When he was still a student at the University of Colorado, Jackson secured a temp job at the CU Boulder Office of Veteran Services (OVS), a one-stop shop for all programs, policies, and support for prospective and current student veterans and veteran dependents. His time with OVS allowed him to hone his customer service and leadership skills by working with like-minded individuals striving for a common goal -- which is to help veterans transition to civilian life.
There was no surprise then that when he landed a job at Genesee, Jackson quickly became an insurance rockstar. In just more than three years in the industry, Jackson has made a mark with his underwriting mastery and his remarkable customer care.
Insurance Business
had a chat with Jackson to learn more about his experiences in the industry. In this Q&A, he shares the most fulfilling aspect of a career in insurance. He also speaks on how veterans have inspired him in his chosen career.
Tell us how you got into the insurance industry, what led you to this career?
I graduated from CU-Boulder in December of 2013, then worked a temp job at the veteran services office on campus that came to an end in the summer of 2014. I knew someone working at Genesee General of Colorado and he referred me to Gloria Jimenez for an interview. I came on to Genesee as a receptionist and started training on the policy renewal process shortly after. It seemed like a really solid career so I continued to learn and train in the industry.
What is the most fulfilling aspect of your work in the insurance space?
The most fulfilling part is helping our retail agents secure a client. They depend on us to assist them in placing difficult risks and its really rewarding to come through for them. Genesee just writes the commercial policies but I know the retailer likely won the rest of the client's business as a result of us doing our job.
Tell us briefly about your company and its role in the insurance industry. What makes it different from other companies in the same space?
Genesee General is a full-service managing general agency and wholesale company. We are licensed in 50 states with two offices one located in Alpharetta GA and one in Broomfield CO. Genesee General of CO is different from other MGAs (managing general agents) because of our service standard. We strive to turn around quote requests within 24 hours and are always available for our retail agents. We work to help our retailers in any way we are able, even if that means we don't write a specific piece of business. By being available and responding in a timely manner, we know the agent will send future business our way.
While you were still a student at the University of Colorado, you worked with the Veterans Administration. What have you learned from that experience?
My father is a retired Air Force Colonel with 20+ years of active duty service so veterans are very important to my life. My time with veteran services reinforced how amazing our service men and women are and I loved assisting them with their transition to civilian life. I learned leadership skills from some of the best leaders our country has to offer. I learned how important dedication to the task at hand is to success and how to problem solve in an effective manner. Building a solid team is critical and you must surround yourself with great individuals with similar drive who have each other's backs.
What do you think are the most challenging issues facing the insurance industry today?
As an MGA, I feel our greatest challenge is the consolidation of markets by retail agents. It seems they look to work with fewer MGAs so we really have to separate ourselves from the pack and become their go to market.
If you were not working in the insurance space, what would you be doing now?
I graduated with a History Degree from CU so I would probably do something with archaeology, if I weren't in the insurance business. Preserving history is one of my passions so I would really enjoy going to dig sites and discovering artefacts for future generations.
What are your passions or hobbies outside insurance?
I'm definitely a typical Coloradoan. I love the outdoors and really enjoy biking, hiking and camping. I usually try to do a longer hike or bike ride every weekend, when the weather cooperates. I'm also a huge sports fan so you can find me either at one of the stadiums in Denver or Boulder, or watching on TV. Of course, I don't mind a few nights of Netflix and/or video games in between sporting events and outdoor time. One of my big passions, besides history, is philosophy; I really enjoy reading articles and texts from past and present philosophers. It's a great way to open your mind to new ways of thought and broaden your horizons.
Related stories:
The biggest challenge the cyber insurance industry is facing
Like mother, like daughter