How do you breach the gap between baby boomers and millennials in insurance? | Insurance Business America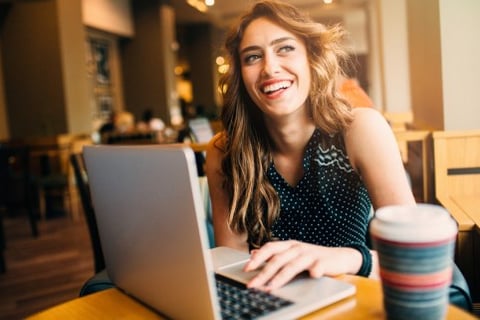 No-one can deny the alarming workforce gap in the insurance industry. Over the next decade, countless insurance professionals are due to retire and not enough millennials are ready and willing to step into the space.
There is a new generation of workforce entering the industry – just not at the rate required. There are around 20 schools in the US with dedicated risk management programs and a number of internship programs, such as the Wholesale & Specialty Insurance Association's (
WSIA
) internship, to bring young people into the industry.
Celebrate excellence in insurance. Join us at the Insurance Business Awards in Chicago on October 26.
Fresh talent brings new ideas and different communication methods, something baby boomers aren't always so engaged with.
Speaking at the WSIA U40s Executive Panel in San Diego, Brenda (Ballard) Austenfield, president, national property practice,
RT Specialty
, said: "Everybody always talks about the communication between the two different age groups and how it can be an issue.
"The way I view it – we all have the same goal. We hire people who truly want to be the best and give their best, so we need to connect in that way. I agree that communication style is different. There are times when it's more comfortable to send an email versus going to see somebody in person, but I think it's good for all of us to help each other understand that face-to-face is still the best communication."
Austenfield added: "Technology is changing our industry in a big way but the best part about our industry is that it's still a people business. People will deal with brokers that they like and trust. The only way for you to earn that trust is by communicating in a meaningful way."
Panelist Nick Abraham, managing director at Markel, said the one thing that stands out about the millennial generation is their "awesome" grasp of "connectivity". He told the WSIA audience that younger workers have a willingness to "talk and share" and that can be exhausting but also "energizing".
Abraham's two-step approach to engaging with the millennial workforce starts with helping them to understand they can't know everything straight away and that specialty knowledge takes time and patience to develop. The second step is to encourage younger generations to engage in projects that utilize their strengths and help them feel that they're doing something above and beyond their day-to-day responsibility.
"It's imperative to listen to what's important to the younger generation – whether that's community involvement, alternative work arrangements or having a certain type of tech that makes the job easier," added Richard Schmitzer, president and CEO, James River Insurance. "Getting feedback from the younger workforce keeps everybody engaged and it encourages a knowledge transfer that the whole workforce benefits from."
Related stories:
How to sell an industry that no young person dreams of joining
Educational foundation laying the seeds to grow the industry