How insurance brokers can stand out in a competitive marketplace | Insurance Business America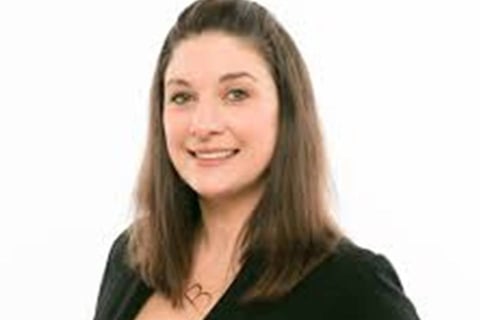 The insurance market today is being hit with challenges on all sides, as insurance coverages are commoditized, insurtechs disrupt the supply chain, and competition drives down pricing. That means there's more pressure on retail brokers to build a resilient book of business and ensure that their value in the supply chain holds steady.
At the upcoming Leadership Exchange Summit Chicago, one expert will shed light on the strategies brokers can use to remain a valuable part of the insurance transaction.
"Some of the things that they can do is [implementing] innovative technology, whether that's a way to deliver the product to their client, whether that's automating applications, or figuring out a way to [improve] the ease of doing business," said Tracy Bernard (pictured), SVP of strategy and program development at Tangram Insurance Services, and a speaker at the Leadership Exchange Summit Chicago on June 06. She added that building specialty expertise is likewise important in this challenging marketplace.
"If you're operating in a specialty class, find a spot where there's specialty expertise that's needed and then develop that as a retail broker [by] understanding the coverages that niche industry needs. For example, when you look at winery programs, there are very specific coverages that a vineyard needs, and really understanding what those coverages are and why they need them, and being able to compare various carriers' coverages to make sure that the clients are getting what they need in those niche segments – even though the line of business might be general, like general liability or commercial auto – I think that's a really important way that a retail broker can continue to prove their value in the supply chain."
Beyond technology and niche knowledge, brokers can also demonstrate their risk management capabilities by cultivating a preferred network of partners that can act as vital resources for insureds, so that they're more than just a point of contact for purchasing insurance.
"It's so important to have more than one touch point in a policy period. A lot of retail agents talk to their insureds a couple months out of the year around the date that their insurance policy renews," said Bernard. "Finding ways to touch the insured on a more regular basis, whether that's person to person, or even if it's automated through email, but figuring out a way to have the retail agency insert itself more than just at renewal is important."
Building out their services and finding the right partners can be time-consuming for leaders in insurance. Tangram helps brokers develop the resources they can offer their insureds, without them having to do a lot of that legwork themselves. In the meantime, before new business even comes through the door, brokers can craft an effective pitch to prospects that focuses on the additional value they bring to the table.
"When you're designing a pitch to differentiate yourself from other clients, make sure that you're not selling the carrier or the insurance product – you're really selling yourself and the service partners that you work with," said Bernard.
Tracy Bernard will be sharing insights on this topic and more at the upcoming Leadership Exchange Summit Chicago on June 06. See further information or book your ticket here.