How work on environmental regulations has helped the insurance market | Insurance Business America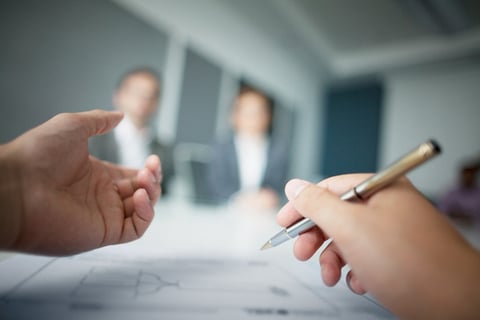 The revolving door of environmental regulations in the US keeps on spinning. The Environmental Protection Agency (EPA) has instituted changes in recent years that have kept commercial clients, from oil giants to farmers in Wisconsin, on their toes when it comes to their environmental insurance needs.
Some of those changes are only days-old, according to one specialty broker, who ran through a few environmental regulations with Insurance Business.
"Last week, the senate in Vermont passed a bill that substantially raised polluter's liability for harming human health and the environment in that state alone," said Harrison Scheider, VP at American Risk Management Resources Network (ARMR.Network). "And in 2014, Wisconsin made bacteria and manure a pollutant, which being the dairy state is really interesting, but you can see on the state level, they've taken actions farther, superseding federal actions."
When regulations are in flux, clients are faced with potentially new standards to meet, and their appetite for environmental insurance products grows ravenous.
"When it came out that bacteria became a pollutant in that state, at the same time there are court cases being decided in Washington State for nitrate contamination of the groundwater," explained Scheider. "With bacteria and manure and nitrates becoming pollutants for the first time, it basically made 200 million uninsured farms across the country."
Another recent regulation important in the environmental insurance market was the Consolidation Appropriations Act of 2018 signed by President Trump in March, which included the Brownfields Utilization Investment and Local Development (BUILD) Act. It allowed developers to build on previously contaminated sites, thereby creating jobs while increasing tax revenues and property values, said Scheider. With infrastructure projects growing out of these brownfields, developers then too need environmental insurance.
"New regulations, like this BUILD Act, actually can increase demand for environmental insurance products," he explained. "At the same time, state laws and regulations, like making manure a pollutant in Wisconsin, create demand as well, so it's a two-sided story. Regulations can increase risk for environmental exposures, but can also provide incentives for people to clean up previously contaminated areas."
Keeping tabs on the evolving landscape of environmental standards sounds like a difficult task. Luckily, ARMR.Network is not only a wholesale brokerage, but an expert witness and consulting firm.
"We have an entire library of court cases going all the way back to the 80s that we reference and then current issues that we're working on as well," said Scheider. "It keeps us pretty up to date on all these new regulations, like the BUILD Act, and those issues in Vermont. It's something that we keep our finger on at all times."
Passing along that knowledge to clients is an important part of Scheider's job.
"Because of everything that we know, we teach CE courses across the country for associations like the Independent Insurance Agents and Brokers of America," he said. "Educating clients is our number one value proposition."
Related stories: