Insurance agency sues ex-employees who left after boss admitted fraud | Insurance Business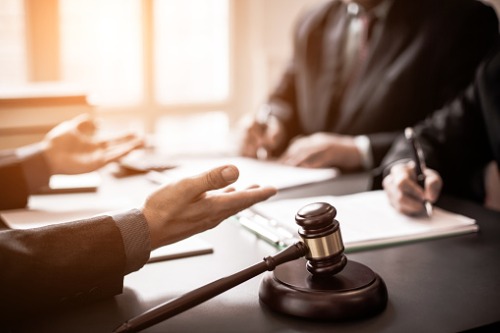 Hauser Inc. has filed lawsuits against four of its former employees, who all left after the company owner agreed to plead guilty to charges related to a college admissions conspiracy.
The company filed two lawsuits last month in Hamilton County Common Pleas Court, Cincinnati Business Courier reported. The first was filed against national independent agency Cobbs Allen Capital and ex-Hauser employees Erica Kasperkowiak, Sarah Flynn and Cameron Martin. The second was filed against former employee Jeremy Riddle and insurance agency Alvin Roehr LLC.
Hauser accused the former employees of violating employment agreements when they left the firm. The firm also claimed that one of the defendants, Jeremy Riddle, solicited clients after joining Roehr and disclosed proprietary Hauser information in convincing those clients to move with him.
Riddle filed a response to the allegations, saying he did not solicit Hauser clients, nor did he disclose any information. He also claimed that Hauser majority owner Mark Hauser had revealed that the plea deal he had entered was affecting his ability to do business.
Read more: Insurance exec faces jail time over admissions scandal
According to Riddle, Mark Hauser had signed the plea agreement in October 2019, but that information would not be disclosed to the rest of the firm until August 2020, when the company owner called a meeting. Hauser told employees that it was a "personal matter" that would not affect the business, but Riddle alleged that several clients said they were not comfortable to continue doing business with the company.
"In an industry that relies on trust between broker and client, and requires high ethical standards for licensure, Riddle had no choice but to disassociate himself from a company, that had excused, if not actively concealed, this fraudulent and illegal conduct," a court filing from Riddle's party said. "It is simply not in the public interest to restrain Riddle and any clients who trust Riddle, but not a convicted felon, in an industry that requires trust and ethical conduct."
Another one of the defendants, Cameron Martin, said in another court filing that the three-year customer non-solicitation clause in his contract was an illegal covenant and thus not enforceable.