Insurance broker hit with lawsuit over coronavirus exclusion clause | Insurance Business America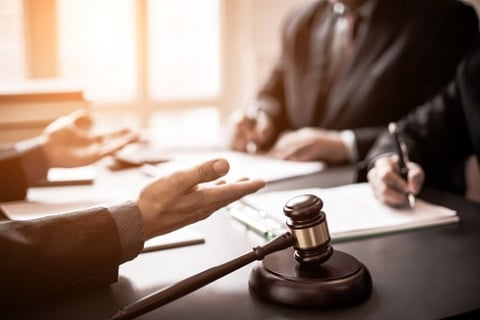 Lawsuits over the denial of business interruption claims are on the rise as businesses face mounting losses from shutdowns caused by the COVID-19 pandemic.
In the latest instance, an insurance brokerage and its employee are facing a lawsuit for their part in a carrier's alleged denial of business interruption claims related to the outbreak.
Insurance broker Nottingham Agency and its agent, Jonathan M. Crook, were named in a lawsuit filed in Philadelphia by legal firm Magna Legal Services against Hartford Fire Insurance Company, according to a Law360 report.
Read more: Litigation over business interruption insurance heats up
In the lawsuit, Magna alleged that Hartford's refusal to cover the more than $50,000 in lost income the legal firm sustained during the government-ordered shutdown of non-essential services in mid-March was in violation of its business insurance policy. While Hartford claimed that a clause in the policy excluded coverage for income lost during the pandemic, Magna countered that Nottingham Agency and Crook never explained that coverage for losses related to viruses, pandemics, or "related orders of civil authorities" were excluded.
"Magna's business is heavily dependent on law firms, corporations, and government agencies across the country, whose operations have also been interrupted by civil authority orders," Magna told Law360, adding that its operations were also suspended by "court orders closing the courts."
According to Law360, Magna – which has offices in New York, Philadelphia, and Chicago – wants Hartford to pay for all pandemic-related business interruption losses, as well as attorney fees and damages.
Hartford is already facing a similar lawsuit in California from famed Michelin-starred chef Thomas Keller.
UPDATE
The following statement was sent to Insurance Business on May 20, 2020.
"After careful consideration, Magna Legal Services has decided to withdraw its lawsuit against Hartford Fire Insurance Company, Nottingham Agency, Inc., and Jonathon M. Crook. Magna will continue to use the company for liability coverage and life insurance. For 13 years, Magna has been a trusted partner of the insurance industry. It is now more important than ever that we work together to get through these trying times."