Insurance fraudster who attacked adjuster wants new trial | Insurance Business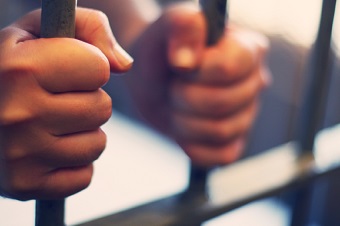 The case of a man accused of attacking an insurance adjuster appeared to be over in February this year, when a jury recommended he receive life in prison. However, now that man claims he deserves a new trial.
Prentice Ponds, 44, stood accused of several charges, including robbery, kidnapping and insurance fraud, when he stood trial in Tulsa County. However, he believes the judge in his case may have been biased.
It was back in August 2015 when Ponds claims he defended himself against the insurance adjuster who "rushed into me against my couch, then I'm wrestling him and pushed him back" as the adjuster was reading his past criminal record.
Ponds was on parole at the time but claims he had to fight back to protect himself as the adjuster wouldn't leave his home. On injuring the adjuster he even states that he gave him some water to drink to help him recover.
A report by
News on 6
now states that Ponds allegedly found a
Tulsa World
article showing the judge in the case – Judge Kelly Greenough – had worked for the State Insurance Fund back in the 1990s and that she may have been bias.
"I can accept the punishment if I'd done something wrong," he claimed. "But you want me to come out and be a law-abiding citizen, and I've done that."
If Ponds' attempts to gain a new trial are unsuccessful, he will be sentenced on May 22.
Related stories:
Insurance fraudster admits setting blaze that killed firefighter
Health clinic owner sentenced for insurance fraud