Insurance hiring booms despite talent shortage | Insurance Business America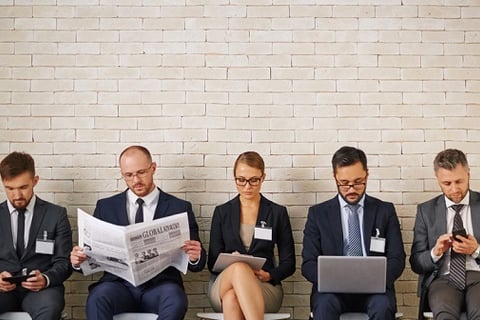 A new survey has revealed that while the insurance industry has posted record hiring numbers, insurers appear to have difficulty securing new talent.
GreatInsuranceJobs.com's "2018 Insurance Industry Employment and Hiring Outlook Survey" noted that the issue is far more complicated than it seems.
"Insurance employers were very clear this year. They are having a difficult time finding experienced talent not only to keep up with new job requisitions but to replace retirees and short-term millennial workers who are only staying 12-18 months," said GreatInsuranceJobs.com president and co-founder Scott Kotroba.
Kotroba added that with the record employment numbers and a huge focus on hiring young workers, talent acquisition in the insurance industry is "forced to change strategies" to better appeal to and connect with the age group.
Other key findings of the report include:
Combined, this survey found 8,454 jobs currently open in the 64 surveyed companies.
More than 13,300 more jobs will open in the last three quarters of this year.
36% of surveyed companies are forecasting better hiring in 2018 than 2017.
The top five positions insurance companies are looking to fill are sales, underwriting, customer service/administration, technology and claims.
The top hiring challenges include lack of skilled talent, uncompetitive salaries and small recruiting budgets.
One factor that could be holding back insurers from maximizing talent acquisition is that they rely on recruiting strategies that have not changed since the recession, explained GreatInsuranceJobs.com co-founder Roger Lear.
"For most, this leaves them in the dust of companies who can get a targeted recruiting message delivered on multiple platforms. Most of our surveyed employers have not even considered new recruiting technology yet," he added.
Related stories:
How do my unconscious biases affect my insurance job?
Allstate offers big cash bounty to find new agents