Insurers and the future of mobility: learning to shift gears | Insurance Business America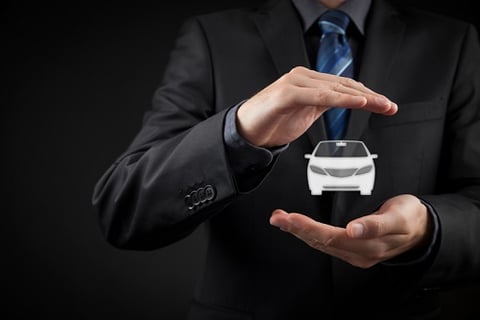 The following is an opinion article written by John Matley and Bill Mullaney of Deloitte Consulting LLP.

Our latest outlook on the future of mobility argues that powerful trends in vehicle technology and social preferences are poised to remake the future of mobility, and no-one in the mobility ecosystem will be left unchanged – including insurers. Self-driving vehicles and ridesharing will likely upend current car culture and could render widespread personal car ownership an anachronism.

In a transformation as sweeping as the advent of the Model T, the effects are likely to reach far and wide. Today, 94% of traffic accidents are caused by human error, but fully self-driving vehicles could reduce third-party claims frequency by up to 90%.

Shrinking Business

As computers start to replace human drivers, the need for personal auto insurance will shrink dramatically. By 2040, personal auto insurance industry in the US, currently said to be worth $205 billion, is projected to drop to $140 billion. Of the forecast $140 billion in 2040 premiums, approximately $100 billion will be commercial lines products protecting against product liability and commercial auto accidents. The sooner insurance companies adapt, the more likely they are to survive.

New Demand: Not Personal Anymore

How long do car insurers have to make the shift? Safety concerns and tragic accidents could impact the pace of consumer adoption of self-driving vehicles, expected to roll out in four to six years. But these factors could also spur developers of self-driving cars to redouble their efforts and produce more robust, sophisticated machines. If moderate at first, consumer adoption could reach a tipping point unexpectedly quickly and then accelerate. The same is true for car sharing, where Millennials already exhibit a preference against purchasing their own vehicles, living in urban areas near work, and using Uber or Lyft for their transportation needs. In the meantime, auto insurers should use their time wisely, perhaps retooling their brand and operations to keep up with the pace of change.

The Future of Mobility

The potential changes could turn today's car insurance practices upside down. With self-driving vehicles, assessing operating systems will matter more than age, gender, and driving records. Product specialists must evaluate various self-driving technologies and their risks, including cybersecurity, using a very different skill set from current auto insurance underwriters.

Likewise, in the sharing model, fleet owners and operators will demand all-inclusive commercial coverage and even contemplate self-insurance. Meanwhile, individual drivers are likely to opt for collision and liability coverage per trip instead of blanket personal auto coverage. Zipcar already offers per-trip coverage as part of its cost. In the age of sharing, insurers will have to forge partnerships with mobility management providers and create new policies covering drivers across shared mobility services.

From B2C to B2B

The shift to B2B relationships challenges insurers that have sold primarily to consumers. Insurers must develop distribution channels primed for commercial customers and build relationships with insurance brokers that typically serve commercial customers.

Want the latest insurance industry news first? Sign up for our completely free newsletter service now.

The intensity of the challenges auto insurers face depends on their customer base. Large personal auto writers focused on urban and suburban markets, whose customers are likely to be early adopters, face the most pressing hurdles. Insurers that use insurance as a gateway to attract consumers to other lines of business potentially risk losing the most.

By contrast, large insurers offering both personal and commercial policies should quickly take advantage of their position by partnering with autonomous technology suppliers and mobility management companies.

Roadmap

Here are some steps that can help organizations reposition for the future of mobility:

- Assess your exposure: Determine how many policies are in urban, suburban, and rural areas and are younger policyholders more likely to adopt new driving norms.

- Build new underwriting skills: Hire specialized knowledge of self-driving vehicles and computer scientists to evaluate the hardware and software powering self-driving vehicles to assess risks and price policies accurately.

- Prepare for a new claims process. Sensors in self-driving vehicles provide a "black box" to capture incident information that will be much more accurate in determining causes and fault. Build IT systems able to interpret the data from the vehicles for claims processing. In addition, prepare to work with car-sharing companies to locate drivers to investigate incidents.

- Expand distribution channels: To avoid interfering with agent/broker relationships, consider creating a new brand and separate underwriting company to focus on the emerging ecosystem and fostering relationships with commercial brokers.

- Develop partnerships. Expect consolidation among major auto insurance players. Large insurers with commercial lines should begin building relationships with vehicle suppliers and mobility managers.

- Explore New Product Lines: Seek opportunities to offer new products in the sharing and self-driving spaces.

Sweeping changes in driving norms threaten personal auto insurance as we know it, but early recognition of changing road conditions and a sound navigation plan can help steer insurers to the next stage.

The previous article was written by John Matley and Bill Mullaney of Deloitte Consulting LLP and does not necessarily reflect the views of Insurance Business. John Matley is a principal with Deloitte Consulting LLP's insurance practice, and a member of the firm's Future of Mobility initiative. Bill Mullaney is a managing director in Deloitte Consulting LLP's insurance practice.

As used in this document, "Deloitte" means Deloitte Consulting LLP, a subsidiary of Deloitte LLP. Please see www.deloitte.com/us/about for a detailed description of the legal structure of Deloitte LLP and its subsidiaries. Certain services may not be available to attest clients under the rules and regulations of public accounting.