Insuring the livelihood of social media influencers | Insurance Business America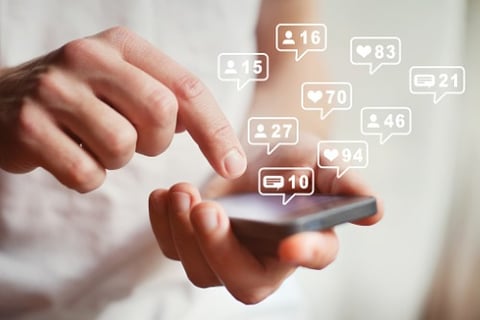 Love them or hate them, social media influencers have a lot of clout with today's consumers. In fact, 70% of teens trust influencers more than traditional celebrities, according to the Digital Marketing Institute. Just like any other entrepreneur, influencers need to protect their income as well as safeguard against other unexpected circumstances that might befall their business.
One of the risks that influencers can face is the rapidly changing pace of consumer tastes.
"A lot of the things that make an influencer very highly in demand are trend-related and can have a very limited shelf-life," said Rachel Martinez, partner at Savitsky, Satin, Bacon & Bucci, which was recently acquired by insurance broker NFP. "But some of the top influencers that have maintained their brands and have grown over the years are pretty savvy to that and they shift with it, so while it could be argued that somebody could be 'the flavor of the month,' the ones who do it best are able to evolve."
Another unique aspect to their business is that influencers tend to be younger business owners. That means crafting wealth protection strategies, including the right insurance, to meet the sometimes limited life span of their careers.
"The age of the influencers skews younger than many other types of entertainment, and we build around that and try to make whatever the duration of their success is – whether it's incredibly long term or short-lived – financially meaningful for them," explained Martinez. "We plan for that, knowing that many of them are in their late teens and we're their first step into financial well-being."
Because of their reliance on social media platforms, one of the coverages that's important for influencers is cyber insurance.
"When a client has a brand post obligation with a deadline, and they have lost access to their Instagram account or to their YouTube account through hacking and aren't able to meet their obligation, that has led to the rise of a conversation around what type of insurance would cover for that," said Martinez. "Luckily, in all the circumstances that we've faced, we've been able to get access or get some sort of extension, but that has led to conversations about cyber insurance and what that covers. And interestingly enough, it's also [spotlighted] a type of coverage similar to a Special Appearance/ Unable to Perform coverage."
As for risk management, Martinez has a few tips on how influencer clients can weather the storm of changing tides of consumer preferences as well as the demise of certain social media platforms.
"They have a presence on many platforms at the same time, hedging their bets against a changing market," she explained. "Part of that is the business side of it, and that there are different deals and different opportunities to be had in different platforms. The other side of that is that people follow the influencers to the platform that they're using the most heavily, so I think that rather than being hostage to those changes, that they help to influence those changes. But at the same time, they stay heavily involved with many things at one time and most of them cross-post – they cross-post to Facebook, Instagram, Twitter, and then link to their YouTube videos, all in the same post."
On the other hand, there are reputational risks and financial ramifications that brands need to consider when working with influencers, in light of potentially devastating viral behavior that puts an influencer on the 'outs' with their following. However, Martinez notes that these risks are not as grave as other forms of brand sponsorships.
"The vast majority of the deals are not the brand ambassadorship, multi-year deals, where an influencer becomes the face of a brand, so there's much less of a concern of that kind of thing because the terms of their deals tend to be very short-lived," she told Insurance Business. "'In 60 days, we want three Instagram posts, three socials, three this, three that,' and they're being paid to post about a brand, but that's really the duration of their relationship with the brand. Now, there are some circumstances where top influencers have had a more multi-year term like Lilly Singh with Olay or a wide variety of other kind of relationships like that, but the vast majority of them are very limited duration.
"As long as they can keep their nose clean for that short amount of time, they're good, but typically, there isn't a way for the brands to get out of paying them. If they, for some reason, decide they don't want them to do the post, they'd still be obligated to [pay] and they just then would not run them."