NFP's P&C leader Lombardi has big plans for the brokerage | Insurance Business America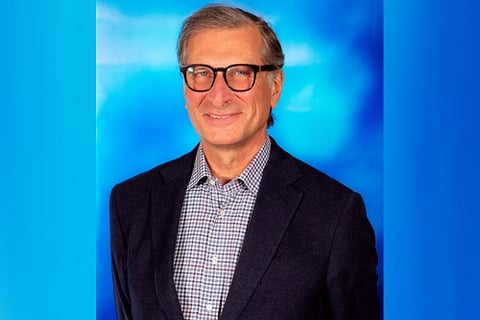 Insurance brokerage giant NFP recently announced that Henry C. Lombardi (pictured) is taking on leadership of NFP's property & casualty (P&C) business. In his new role, Lombardi has been tasked with spearheading operational, growth and strategic initiatives across the broker's P&C business and building NFP's P&C operation up to the same premier heights as its employee benefits and wealth management books.
Lombardi joined NFP as executive vice president in September 2017, bringing three decades of prior P&C industry experience. He joined the brokerage in more of an advisory role, assigned with analyzing NFP's P&C business and putting together a growth and development plan. In his new position, Lombardi will now put that plan into action. He will report directly to Ed O'Malley, EVP and head of insurance brokerage and consulting, and he will continue to work closely with NFP's regional leadership teams.
"NFP is phenomenal in the employee benefits and wealth management space. We want to continue building our expertise and strategic planning on the P&C side so that we can cross-pollinate our accounts and bring a plethora of risk management solutions to clients, both on the benefits side and the P&C side," said Lombardi. "In order to become a fully-integrated insurance brokerage firm and consultant, we need to ensure we have the resources to support our talent. We need individuals who are subject matter experts, who can not only sell insurance but can sit with a client and can talk them through business strategy and how to protect their balance sheets. The other thing we need to do is look at how the distribution model is changing, how technology will change our business, and how new risks will develop and evolve."
In March 2018, NFP launched a new venture fund and innovation lab focused on strategic partnerships and investments in the emerging insurtech, fintech and HR tech arenas. As the insurance industry undergoes a series of profound technological changes, NFP's innovation lab will help NFP brokers make the most out of technology so they can better respond to customer needs. The firm sees technology as "a game-changer" and a differentiator that will attract top talent, Lombardi explained.
An insurance broker cannot talk about growth today without nodding towards the increasingly robust mergers and acquisitions (M&A) market in North America. Moving forwards, NFP is looking to become more strategic in the way it approaches M&A and the way it looks for talent that will broaden its service capabilities in certain areas.
"We're pretty well diversified with regards to our geographic presence throughout North America," Lombardi told Insurance Business. "Naturally, when considering M&A, you always look for financial areas that are developing. Also, as we continue to see this shift of individuals moving back into the cities, there are huge opportunities to advance in those areas. Moving forwards, we think there are huge opportunities to boost cross-border accounts in the US and Canada. As businesses in all sectors continue to merge, the opportunity to expand across the border in certain subsets of business will continue to evolve, and brokers will need to be able to provide services in both geographies. As we look at things like this, my goal is to work closely with our regional leaders in developing the growth platform we want to accomplish, while always remaining focused on the quality of the services we're providing."
The services expected of insurance brokers are evolving in tandem with changing customer preferences, Lombardi acknowledged. He said when he started his career in insurance, the brokerage business was very transactional, with brokers selling policies to people they had relationships with. Nowadays, the business has evolved to become one of financial advice and strategy, he argued.
"As the insurance business continues to evolve, consumers will have more and more options where they can go online and buy insurance. The need for the broker [especially in smaller commercial accounts and personal lines] will change to become one where they're helping people navigate portals and understand insurance. However, as you move to middle-market and larger accounts, the broker needs to develop more of a strategic relationship with the client. I think brokers have to become more strategic and have a broader understanding of what's happening in the world. It's not just selling a product anymore. It's understanding a client's needs – and not so much what their needs are today, but where those needs will go over the next three to five years. You don't want to be approaching a client saying: 'Oh, you have a new risk. Let's sit down and discuss it.' You want to prepare the client for that evolving change in the risk portfolio."
With this in mind, Lombardi has set out to equip NFP's P&C brokers with everything they need to thrive in this ever-evolving industry. He said, "employees come first at NFP" and investing in employees will help them to become "a world class brokerage."