John Hancock selects successor for VP of government relations position | Insurance Business America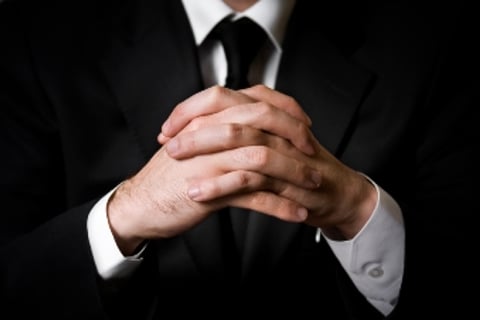 John Hancock has revealed that its current vice-president of government relations is set to retire, and has named a successor for the position.
Linda Watters' retirement as vice-president of government relations takes effect August 31. A release said that while Watters retires from her executive role, she will remain as a director on both the John Hancock (USA) board and the John Hancock Trust Company board.
Ken Ross, a former financial and insurance regulator for the state of Michigan, was been tapped to succeed Watters, effective July 09. As vice-president of government relations, Ross will be responsible for state legislative and regulatory relations. He will also be responsible for maintaining the relationship between John Hancock and the National Association of Insurance Commissioners (NAIC).
"Since Linda joined John Hancock in 2009, we have benefitted tremendously from her outstanding work building our state government regulatory and legislative affairs platform, acting as a strategic partner on our leadership team and reporting on legislative and regulatory issues to John Hancock and Manulife management and boards," commented Manulife executive vice-president and general counsel James D. Gallagher. "We are so pleased she is continuing her role on the boards of the John Hancock life insurance companies and the John Hancock Trust Company."
"At the same time, we are delighted to welcome Ken and look forward to having him in this leadership role," Gallagher added. "His extensive experience working in the financial serves sector in the political and regulatory arenas at the state and national level will be an asset."
Ross was most recently the president and COO of the Michigan Credit Union League & Affiliates.
From 2011 to 2013, he served as assistant general counsel for Citizens Republic Bancorp bank. In this role, he led the bank's consumer compliance and CRA team.
In 2008, he was appointed the chief financial regulator for Michigan as state commissioner. Prior to this, he had spent five years in a number of executive positions with the Office of Financial & Insurance Services. While serving as commissioner, Ross served on numerous NAIC, CSBS and NASCUS working groups and committees.
In addition, Ross has a law degree, cum laude, from Thomas M. Cooley Law School. He is also a recipient of bachelor's degrees in philosophy and political science from the University of Michigan-Dearborn. At present, he is serving as a commissioner for the Lansing (MI) Board of Water and Light and the Lansing Financial Health Team.
Related stories:
John Hancock, Spotify collaborate on marathon-inspired playlist for runners
John Hancock looking at robo-advisors in the US