K&R insurance specialist Clements Worldwide sees rise in 'express kidnappings' | Insurance Business America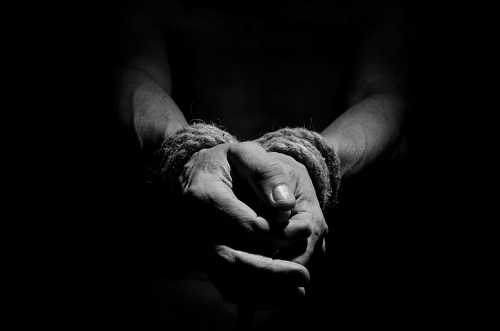 South African photojournalist Shiraaz Mohamed was abducted in Syria in early 2017. After two years, his captors sent a video to the NGO Gift of Givers, showing Mohamed fearing for his life and asking the international community for help securing his release. In the video, dated April 13, 2019, a man appears to be standing behind Mohamed holding an assault rifle. Shortly after the video was sent, Mohamed's captors requested a US$1.5 million ransom to secure his release.
Ransom demands of US$1.5 million are not the average these days. They tend to derive from religious or politically motivated events, where abductors aren't necessarily concerned with making a quick buck, but rather want to make the impact of their actions as severe as possible by requesting huge payments, explained Kevin Pedone, vice president, commercial insurance, global organizations, Clements Worldwide.
Global insurance solutions provider Clements Worldwide specializes in international coverage, with particular expertise in moderate- to high-risk locations. The firm offers kidnap and ransom (K&R) insurance, which provides financial indemnification and expert crisis management in the event of a kidnapping for ransom, wrongful detention, and/or extortion.
Read next: Insuring employees abroad: Who covers evacuation costs?
"Companies have a duty of care through which they must ensure their employees have a safe working environment domestically and abroad. K&R insurance is a great resource to help companies with this," said Pedone. "Most people think of insurance as something they can make a claim on if something happens. A K&R policy is more of a risk management resource in that it provides preventative services, it deploys specialists if an event occurs, and it reimburses financial losses."
In recent years, the team at Clements Worldwide has seen an increase in claims around express kidnappings. Pedone described these situations as being like "quick muggings" in which someone is kidnapped, assaulted, taken to multiple ATM machines and forced to take out as much money as possible, before being dumped on the side of the street and told (in many cases) to leave the area or country.
"We tend to see more express kidnappings in Central or South America," Pedone told Insurance Business. "If we have clients going to places like Mexico, we advise them not to take street cabs but rather to take taxis arranged by hotels so that they're registered entities that can be tracked if an incident occurs. That limits the potential for kidnappings involving vehicles.
"We've also seen events at hotels where people will rush into hotel rooms after the guests, assault them, take their credit cards and their money, and then flee. In some parts of the world, that's not uncommon, which is why we advise our clients to stay in American brand name hotels where any legal liability could extend back to the US. If you're staying at a local hotel with no brand recognition outside of that specific country, it can be very difficult (and often impossible) to bring that company to suit in other regions of the world."
Read more: Political risk, violence and insurance
Express kidnappings tend to result in less severe K&R claims. The average losses might be more like US$20,000 as opposed to the massive US$1.5 million ransom demand for Shiraaz Mohamed's release in Syria. However, as Pedone pointed out: "You can't always say average K&R losses are going to be around US$20,000 because it depends entirely upon the kidnappers and their motivation. Religious and politically motivated incidents are the ones we worry about the most in terms of the safety of the captured individual."