Key considerations in the investor property/REO insurance market | Insurance Business America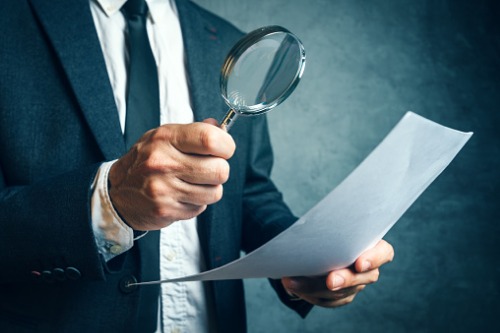 This article has been submitted by Blue River Underwriters, a division of Breckenridge Insurance Group.
The needs of residential real estate investors and entities with interests in these types of properties vary greatly. You have your serial fix and flip independent investors and the burgeoning vacation rental by owner (VRBO) market, to small- and mid-sized investor operations, diverse property management firms, and larger real estate investment firms, real estate owned (REOs) or real estate investment trusts (REITs).
Across the spectrum of property portfolios in this space, you may have those that own ten to thousands of assets that are changing frequently as properties are in renovation, between tenants or in the process of being foreclosed or sold. Coupled with your expected geographic nuances from wind, hail, earthquake, coastal and more, insuring these assets is complex, but it doesn't have to be overwhelming.
"When considering how best to insure these properties, it's important to have a partner who doesn't have just one approach to every portfolio," said Jared Mathis, EVP of Blue River Underwriters and head of its Investor Property program. "I've seen my fair share of business with undue potential exposures or those spending too much time or money on managing multiple insurance policies. It's our job to consider the property mix and ultimately to make this easier."
Sound underwriting along with technology, such as Insuredge of Blue River Underwriters, allows for those dynamic portfolios to transition from one-off policies to a master policy within a system that enables properties to be added or deleted as needed and simplifies monthly billing.
The investor property market seems to continue to hold growth potential, with some regional exceptions as one would expect, and increasing competition in some markets. The overall US investor property market has seen total absolute growth of 70% over the last decade, and represents more than $3.1 trillion in assets including REITs, according to Nareit. Large and small investors continue to look for growth and are doing more so in 'second-cities' where the suburban shift is occurring, meaning jobs and income are stable or increasing outside of your typical major metropolitan areas.
For insurance agents and wholesale brokers who would like to see more of this business or get into the investor property space, there are opportunities to do so. As demographics shift and home ownership remains challenging for many due to lower inventory and fewer construction starts, along with higher prices and mortgage interest rates, rentals of all types are increasingly attractive and so investors are actively looking for opportunities. According to ManagaCasa, renter growth outpaced homeowners in 97 of 100 top US cities last year, and it's 14% more expensive than a year ago to buy and own a home on average when factoring in all associated costs and financing.
As the one constant in this space is change, there is an even greater need to partner with an insurance provider who is going to offer you options and appreciate the complexities of each new account. As insurance market access for this risk type has tightened up of late, and the carrier choices that may have been available even a few months ago are non-renewing, this is an ideal time to consider a new approach.
For more information on Investor Property Insurance Programs, a free webinar hosted by ZProgramsMatch will be held on Thursday, February 28 from 11:00 to 11:30am. Registration information can be found here.