Breckenridge: Data is King in program administration business | Insurance Business America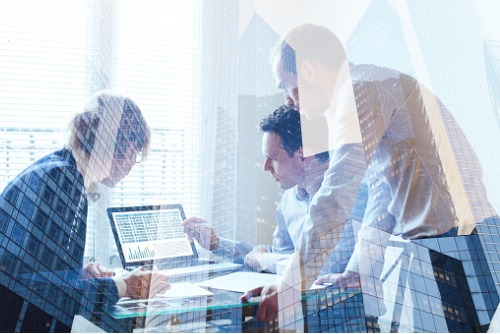 The US program administration business generates annual premium revenue in excess of $36.1 billion. Its rate of growth is easily outpacing the wider commercial lines market and the popularity of programs is ever-increasing.
As wider market conditions remain challenging, carriers and underwriters are becoming more entrepreneurial and are looking for more economical and efficient ways of using their capital and writing premium. The program administration space is "an attractive alternative marketplace," according to Joseph Filardo, senior vice president, Breckenridge Insurance Group.
"Carriers don't have to hire teams of underwriters and mine business," he said. "If they grant underwriting authority to the right program administrator, they effectively get plug and play with a specialist."
However, nothing's ever quite as simple as 'plug and play'. Getting a program up and running takes anywhere from six months to a year, but there are often hold-ups. Carriers who seed out their underwriting authority to a program administrator tend to be quite cautious and do a lot of diligence on the administrator, their book and their results. This process can slow down the time to market in an environment where speed is essential.
"A key challenge in the program administration space is the ability to get data. Everything is anecdotal until you have data. So, a program administrator has to have data, that data has to demonstrate profitability to the carrier, and the carrier has to buy into that. Their actuary has to agree with your actuary, and the program has to be niche, and ideally, beyond commodity," Filardo told Insurance Business at the TMPAA Annual Summit in Scottsdale, AZ.
Getting the right talent to help a program thrive is also a key challenge for program administrators – and it's not helped by an industry-wide insurance talent shortage. As Stephen Kelley, president of the Blue River Underwriters program administration division, stated: "I think you're seeing the attrition of insurance professionals over time. The retirees far outnumber the new entries, which confirms that a career in insurance is not the people's first choice. This means finding the right underwriting talent to run a niche program can be difficult."
The Blue River Underwriters program administration division is part of Breckenridge Insurance Group - a nationally known wholesale insurance broker, program manager, MGA, and outsourced insurance service provider. The Blue River team partners with select retail and wholesale agents nationwide to deliver industry and risk insights in niche areas.
Its target market ranges across multiple sectors. It has the more traditional play in terms of workers' compensation insurance programs, contractors' programs, and property programs, while also getting into more niche commercial areas like its program out of Denver for guides and outdoor activities.
"We have a wide appetite when it comes to the program administration business," Kelley commented. "There are lots of ideas out there, but the one thing we're always looking for when it comes to a new program is data. We get through a lot of conversations with potential partners, and they're over in five minutes if they don't have adequate data."
Filardo added: "For insurance brokers looking to advance their program business, my two key pieces of advice would be to find a niche and capture data. If brokers can capture data and see a pattern of homogeneity, they're on the right track."