Key insurance lessons learned from the terror of 2017 | Insurance Business America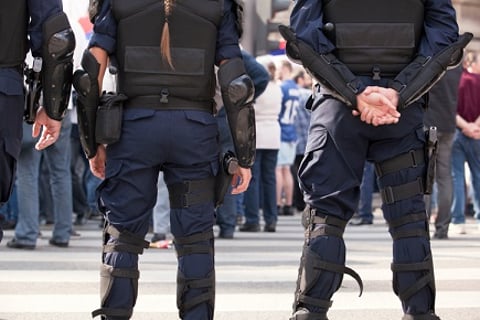 Exposures in the live events space can be deadly, as proven by a number of calamitous incidents in 2017 such as the Route 91 Las Vegas shooting, and the bombing at the Ariana Grande concert in Manchester, UK.
The US faced a number of terror-related or active assailant incidents last year, including a shooting attack at Fort Lauderdale Airport in January, a truck attack in New York City in October, a Texas church shooting in November, and the
deadly Las Vegas music festival incident
. These events have forced people to open their eyes to the very real exposures of malicious acts.
Insurance Business
spoke to Scott Carroll, program director, entertainment division, at Take 1 Insurance about the terrorist and active assailant events of 2017, and what the insurance industry can learn from them.
"Active assailant remains the single largest threat for US locations – more so than terrorism," said Carroll. "That has been validated by events that occurred in 2017, which were more malicious or active assailant events than terrorist incidents.
"Another lesson we've learned is that any public setting is now realized to be a potential exposure. Places where large numbers of people congregate like sidewalks, grocery stalls, malls, restaurants, all have their risks – and it has become evident that we need to become more vigilant about those places."
On October 31, eight people were killed and 12 badly injured in New York City when a suspected terrorist drove a truck into a cycle path. The 29-year-old Uzbekistan native, Sayfullo Saipov, was shot at the scene and has since been indicted on 22 counts including murder and terrorism, and providing material support to so-called Islamic State. This civilian-focused vehicle ram attack was one in a string of copycat incidents to take place across Europe and North America in 2017.
Coverage against vehicle attacks is included in the Take 1 Combined Crisis Cover (CCC) insurance program, which offers up to $35 million annually for loss or liability in the event of, or even the threat of, malicious or terrorist acts that disrupt an event or insured location. Take 1's CCC combines four key areas of coverage: active assailant, threat of malicious act terrorism for property and liability and liability associated with an active assailant event. It responds to a terrorist act or an act of assailant that's declared such by the local authority, and is not reliant upon TRIPRA triggers.
"The Route 91 Las Vegas incident brought perimeters around events into public awareness," Carroll continued. "The places surrounding an event site now become areas of concern, or at least thought, for promoters, the local police and insurance carriers, around how the perimeters could impact the events.
"The Las Vegas incident also proved that crowd control and mass emergency evacuation need to be given greater consideration. At
music festivals these days
, there's so much attention focused on keeping the non-paying public out that it's potentially impacting people's ability to get out of these events quickly in the unlikely event of an emergency."
The
Route 91 Harvest Festival shooting in Las Vegas
was one of the most devastating mass shootings in modern American history. On October 01, 2017, 64-year-old Stephen Paddock of Mesquite, Nevada, opened fire on 22,000 festival goers from his suite on the 32nd floor of the nearby Mandalay Bay hotel, leaving 58 people dead and more than 500 injured.
The calamitous event started discussions around emergency exits, event parameters and best-practice evacuation plans, as people struggled to flee the area due to a lack of blow-out gates and easily recognizable emergency exits.
"There needs to be a concerted effort between all fire, life and safety services and the promoters, producers and venues of events to think about best practice guides in terms of handling mass crowds at large events. Insurers and brokers can help with this," said Carroll.
Related stories:
Examining the benefits of standalone terrorism coverage
Las Vegas shooting survivors file suit against hotel, concert organizers