Insuring festivals? This is what you need | Insurance Business America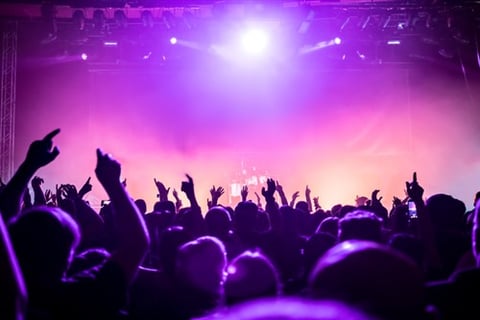 There's a lot that goes into organizing a successful festival – and, equally, a lot that can go wrong. From event cancellation, to terrorism, to property or bodily damage, to contractor negligence, the list of risks that need insurance is a long one.
Leigh Ann Rossi, COO of BWD Sports and Entertainment, a subsidiary of NFP, breaks down the risks a festival can face – and the coverages a broker should offer.
What are all the policies required for hosts of major festivals?
"Festivals should purchase event cancellation to protect their irrecoverable expenses and lost revenue in the event their festival is delayed, cancelled or interrupted. Any time large crowds are gathered together at a festival, sporting event or other form of entertainment, they become a target for terrorism. Acts and threats of terrorism would be covered under an event cancellation policy.
"Weather is the largest exposure for a festival and can also be protected against under an event cancellation policy if adverse weather could cause the festival to be cancelled.
"Another type of insurance that applies to festivals is rain insurance, where the insured can collect even if the event is not cancelled but just if it rains a certain amount as stated in the policy – such as a quarter-inch. In this case, while the festival or outdoor event is not cancelled, there might be lower attendance resulting in lost ticket sales and concession sales.
"A general liability policy is a must for festival organizers, as it protects organizers against liability claims for bodily injury and property damage arising out of premises, operations, products and completed operations. Organizers who rent equipment, such as tents, tables, inflatables, etc., will require a commercial property policy to cover damage to the rented equipment.
"Finally, workers' compensation policies may be required if organizers have employees. Auto coverage may be needed for organizers who utilize or rent vehicles in connection with its festival."
What are the most important or hidden exposures festival organizers need to consider/forget to insure?
"Be aware of liability policy exclusions — liability policies may contain exclusions for inflatables, pyrotechnics and events involving rap/hip hop/alternative/techno music, just to name a few.
"Regarding liability coverage, certified acts of terrorism are eligible for coverage under TRIA (Terrorism Risk Insurance Act). Certified acts occur in the US and are committed by someone acting on behalf of a foreign person or foreign interest. Non-certified acts do not meet the criteria for certified acts, that is to say, a domestic act by a US citizen. Non-certified acts do not trigger federal reimbursement under TRIA. Commercial insurers must offer coverage for 'certified acts of terrorism' but are free to either cover or exclude 'noncertified acts of terrorism'. Be aware that insurance carriers may ask policyholders to elect or reject terrorism coverage.
"Festival organizers should obtain certificates of insurance from all vendors and contractors who are hired in connection with the event, naming the organizer as an additional insured. Organizers who are named as additional insureds will have the protection of the vendor's/contractor's policy if brought into a lawsuit due to the vendor's/contractor's negligence. Festival organizers should provide these certificates to his/her insurance broker for review and recommendations."
What are some common claims you see arising out of events?
"Some common event cancellation claims include postponement due to weather or travel delay. These claims are usually for extra expenses incurred in an effort to mitigate a complete loss. An organization may need to charter planes if airports are closed in order to get their event staff to the venue. Additional nights in hotels create extra expenses as well. This is an important provision to have in your event cancellation policy.
"For a sporting event or a concert there could be a non-appearance claim due to injury or illness of the athlete or performing artist, as well as claims involving bodily injury, such as patron slips and falls, and claims of property damage to rented equipment."
Related stories:
Fyre Festival a lesson in dangers of insuring first-time events
From performer drop-outs to terrorism threats - insuring festivals