Legal & General makes US market its goal | Insurance Business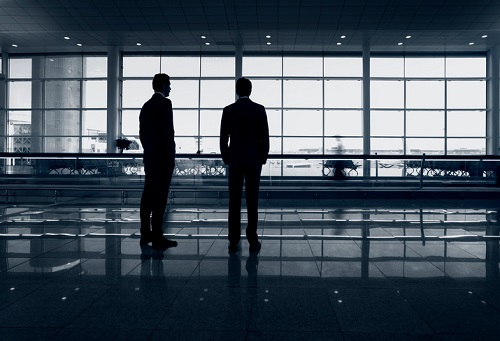 It may be one of the most difficult markets for overseas insurers to crack, but that isn't stopping UK insurance giant Legal & General from setting its sights on the USA.
In an interview with the
Financial Times
this weekend, the company's chief executive Nigel Wilson outlined that he wanted to replicate the UK model of investing in infrastructure in order to match the long-term products it sells to consumers.
Celebrate excellence in insurance. Join us for the Insurance Business Awards in Chicago
.
"In direct investments we may need to do a bolt-on acquisition in the US," he told the publication.
Succeeding in the US market has been problematic for a host of UK insurers over the years. For example, Aviva launched in the market back in 2006 but sold its US business just six years later, reportedly taking a £2.3 billion (US$3.03 billion) writedown in the process. Meanwhile, French insurance giant AXA recently announced plans to list part of its US operations with other markets looking more promising. As such, Wilson told the publication that his firm will be taking a cautious approach.
"We have taken a softly, softly strategy in the US, which is a market where so many British companies have failed," he explained. "We are modest in the US, but we are growing quickly."
The firm will use two of its existing businesses as a launchpad for the country – the first being Legal & General Investment Management, which is already well-established in the country with more than 300 clients and £127 billion (US$167 billion) of US assets. Wilson told the
Financial Times
that he wants LGIM to be "top 10 in the US."
Meanwhile, its second already established business targets life insurance in Maryland and enjoyed £85 million (US$112 million) in profits last year. Legal & General has owned the firm for the last 30 years.
By combining the knowledge it has acquired from the two firms, Legal & General hopes to launch a third business in the area of corporate risk transfer with the target being liabilities based around company pension schemes. It is a market the business knows well from the UK.
"It is a US$3 trillion market opportunity," Bernie Hickman, chief executive of Legal & General Insurance, told the
Financial Times.
"The pension risk transfer market started late in the US but it is likely to overtake the UK."
Related stories:
Legal & General merges UK, US insurance divisions
Shock 'sudden retirement' of senior team at specialty carrier