Life insurance satisfaction flat despite pandemic – J.D. Power | Insurance Business America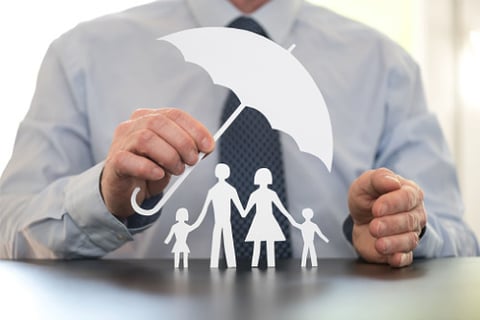 Even with the COVID-19 death toll surpassing 200,000 in the US, consumers don't seem motivated to buy life insurance – and life insurance customers are largely apathetic toward their insurers, according to new data from J.D. Power.
According to the J.D. Power 2020 US Life Insurance Study, released Tuesday, infrequent client communications and a widespread perception of high cost and transaction complexity have stifled consumer interest and customer satisfaction with life insurance providers.
"The life insurance industry has a significant perception problem, because in the throes of a pandemic, consumers naturally should be more engaged with their insurer – but they aren't," said Robert M. Lajdziak, senior consultant of insurance intelligence at J.D. Power. "We've been observing a trend for several years that customer satisfaction with life insurance companies starts declining the moment a policy is purchased and continues to decline throughout the relationship due to a lack of policyholder contact from most insurers. The fact that insurers and agents have not been able to reverse this trend during a historic global pandemic speaks to the depth of the challenges the industry faces. Life insurance providers need to dramatically ratchet up their client communications efforts and demonstrate their value to their end customers – not just to advisors and sales representatives."
Other key findings included:
Life insurance customer satisfaction was flat year over year. The overall customer satisfaction score for life insurance providers was 763 (on a 1,000-point scale), up only two points from 2019. Annuity customer satisfaction rose to 778, also just two points higher than last year.
Customer interest in life insurance was unaffected by the pandemic. Even during March and April, when fear and uncertainty about COVID-19 were especially high, 70% of life insurance customers said their perceptions of their providers were unchanged by current events. The share of consumers without life insurance who considered purchasing a policy was also largely static during the period, hovering around 40.
Customer satisfaction declines the longer they've had life insurance. Customers who've owned a life insurance policy for less than five years had the highest overall level of satisfaction with their policy at 803. Among those who've had their policy six to 10 years, scores plummet by 27 points; by 45 points among those who've been customers for 11 to 20 years, and by 56 points among those who've been customers for more than 20 years.
Policy understanding is the key to improvement. Overall levels of satisfaction rose considerably when customers indicated that they had a detailed understanding of their policy and benefits. "The key driver of this understanding is consistent communication, achieved through a combination of online access, offering to review policy needs and ongoing interaction," J.D. Power said.
State Farm ranked the highest for satisfaction among individual life insurance providers, with a score of 838, followed by Globe Life (810) and Nationwide (803). Nationwide and New York Life tied for highest satisfaction among annuity providers with a score of 802.