Does "All Risk" insurance cover pandemics? | Insurance Business America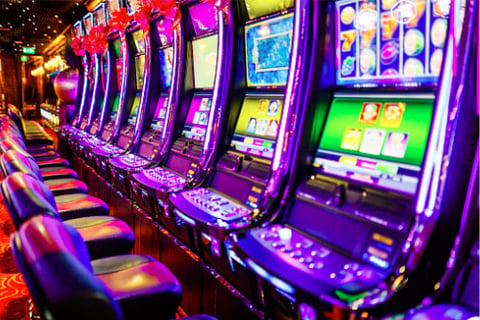 The question of whether an "all-risk" insurance policy should cover business losses resulting from the COVID-19 pandemic continues to dominate industry headlines, as a Miami, FL-based casino sues its insurer over a denied claim.
Operators of Magic City Casino filed the lawsuit in federal court in South Florida last week, The News Service of Florida reported. The complaint names four insurance companies, which allegedly wrongfully denied the casino over business interruption losses. The four companies named are AXA XL Insurance Group, Indian Harbor Insurance (an AXA subsidiary), Hallmark Specialty Insurance, and Ategrity Specialty Insurance.
The lawsuit claimed that the four had sold "all-risk" property insurance policies to the casino, which includes covering business interruption losses.
"The policies are all-risk," the lawsuit claims. "In an all-risk insurance policy, all risks of loss are covered unless they are specifically excluded."
Magic City Casino also noted in its complaint that it is not suing other insurers that sold policies that specifically excluded coverage for things such as viruses.
The lawsuit argued that the casino could not operate due to the shutdown orders issued by Governor Ron DeSantis and local officials. The disputed policies contain identical sections about providing coverage for losses resulting from an "order of civil or military authority," the compliant maintained.
"As a result of the presence of COVID-19 and the closure orders, plaintiff … sustained a suspension of business operations, sustained losses of business income, and incurred extra expenses," the lawsuit said. "Plaintiff has also sustained business income losses due to direct physical loss or physical damage at the premises of dependent properties."
Magic City's lawsuit does not specify how much money the casino is seeking in the case.
The News Service of Florida said that, as of Tuesday, none of the insurers had filed a response to the lawsuit.
Read more: Billionaire wades in with lawsuit over business interruption claims
Magic City is not the only casino suing its insurers over pandemic-related business interruption insurance. A week ago, Las Vegas casino resorts Treasure Island and Circus Circus filed lawsuits against their insurer, also claiming that the insurance they purchased was an "all risks" policy.