Lloyd's could ditch risky lines – will others follow? | Insurance Business America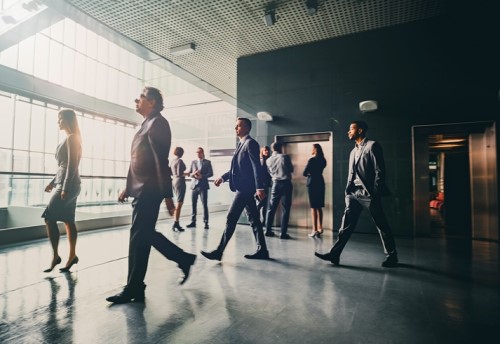 Lloyd's of London recently announced it is carrying out a strategic review of all aspects of its business, following a £2 billion (about US$2.6 billion) loss in 2017. Executives are seeking to ensure the world's oldest insurance market remains cost-competitive - and they're willing to ditch bad business lines if necessary.
In June, Fitch Ratings assigned the market an IFS rating of 'AA-' with a negative outlook due to Lloyd's underwriting profits being pressurized by worsening attritional losses, lower risk-adjusted premium rates and high expense ratios. Lloyd's high exposure to worldwide natural and man-made catastrophes only increased the pressure on the market's underwriting profits, according to Fitch.
The insurance giant recently announced it will require syndicates to place at least 30% of risks electronically by the end of 2018 in an effort to reduce expenses in its operating model. It is also reviewing poor performing lines of business to ensure utmost efficiency in the market.
"This year, we're starting to see an increase in [primary insurers and reinsurers] exiting risky markets, particularly since Lloyd's announced they're reviewing the bottom 10% performing lines of their books," said Graham Coutts, director, Fitch Ratings. "We're probably going to see more companies willing to [follow the example of Lloyd's] and completely walk away from poorly performing lines."
While some insurance firms may be carrying out business reviews due to rating pressures or cat losses, the Lloyd's business review is being "driven by Lloyd's in that they want the syndicates to really understand what lines of business they're in and whether it makes sense to be in those lines," Coutts added.
"Lloyd's obviously wouldn't ever tell someone they can't write a certain line of business, but they certainly want the business plan to reflect the logic for being in that line," Coutts continued. "[They're asking their syndicates], if you're not a market leader in that line, why are you in that line? It's almost changing people's mindset as to why they're writing certain lines of business.
According to Coutts, the Lloyd's review is very much syndicate-specific. Syndicates writing smaller lines of business need to be market-leaders or offer differentiated product and service, he said, because if they try to scale while the market makes significant losses, they would face difficulties making profit. It's about making smart business decisions around whether to power through or to cut losses and focus on new opportunities.
"What we've seen in the news is that companies are looking to completely exit lines of business, but we haven't had any specific data come through yet. It's quite a recent trend, particularly in relation to Lloyd's," Coutts commented. "This is the year we're likely to start seeing that exit. It is happening in the wider market but where I've seen it most is in Lloyd's."