Lloyd's of London slapped with breach of contract, bad faith lawsuit | Insurance Business America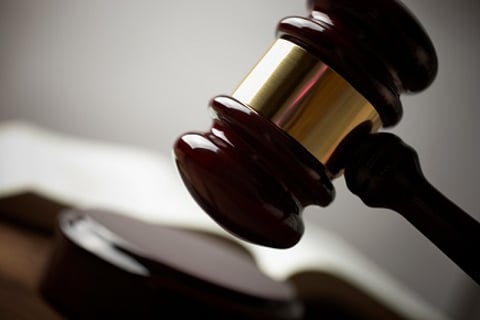 Lloyd's of London is having a tough time right now. The world's oldest insurance market is embroiled in a legal battle after one of its syndicates was accused of breach of contract, deceptive business practices, bad faith and conspiracy.
The case involves a home in Leilani Estates, an area in the district of Puna, Hawaii, which has felt the full fiery force of the recent Kilauea Volcano eruptions. The home is not covered in Kīlauea's lava and has not burned to the ground, but it has been determined as a "total loss" by Lloyd's.
Despite deeming the property a "total loss," Lloyd's allegedly denied the insurance claim, according to Big Island Now reports. This is the second time the insurance giant has denied payment for "total loss" property claims in the area, according to Big Island Attorney Jeffrey Foster, who is spearheading the legal fight against Lloyd's.
The first case involved an elderly couple who lost their home in the wake of the Kīlauea eruption. The couple's insurance contract specifically excluded all "direct or indirect" damage from lava, but Foster argued the home burned down and was not destroyed by lava. Admitted carriers in the state of Hawaii would typically cover fire damage for homes even if they're indirectly caused by lava flows, but as a surplus lines insurer, Lloyd's remains independent from Hawaii regulation.
"Today [July 31], we filed our second lawsuit – [Lane v. Lloyd's London] - against a syndicate of Lloyd's of London for non-payment of a claim and bad faith," said Attorney Foster. "In this lawsuit, Lloyd's made the highly unusual and illegal decision to deny payment to homeowners even though Lloyd's themselves declared the home a 'total loss'.
"Even more problematic is the fact that Lloyd's, through its adjusters, deceptively claimed that it had conducted an investigation into the loss, when the only investigation that took place was from behind a computer from the insurance adjuster's desk in Little Rock, Arkansas."
The attorney has accused the claims adjuster who denied the claim of never stepping foot in Hawai'i (Big Island), stating: "In as much as a mandatory evacuation order had been issued for the area, it's doubtful that the property had been inspected by anyone."
According to Big Island Now, Foster has announced that dozens more homeowners impacted by the Kīlauea Volcano have approached him for assistance after being 'mistreated' by Lloyd's.
"We're on the ground, on the front lines, meeting with Puna residents and helping them however we can to make sure that Lloyd's will not be allowed to get away with accepting millions of dollars of premiums from Hawai'i residents only to turn their back on those who need their help the most in their time of need," Foster said.
"Our clients' homes are so much more than a place to live. People in Puna truly care for one another. They look out for each other, and when they see people being hurt, they stand up for one another. I am honored to stand with the people of Puna in their fight to receive what they paid for and be treated no different than any other victim of a natural disaster."