Low unemployment ramps up competition for new talent | Insurance Business America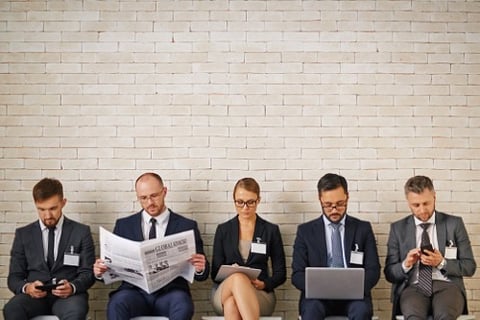 Unemployment in the US is hovering at 3.7%, according to the Bureau of Labor Statistics, and while that number bodes well for the economy, it puts more pressure on insurance companies when they're looking to bring new talent into their ranks.
"The market is extremely competitive – we have one of the lowest unemployment rates in history – so there is competition for talent at all levels," said Ginnette Quesada-Kunkel, NFP's chief HR officer.
"Historically, the competition for experienced talent has always been hard, however, what we're experiencing right now are candidates juggling two to three offers at the same time, even at the entry-level, and we have something that very rarely happens – we have candidates at the entry-level negotiating with a little bit more leverage than historical trends."
The way that NFP positions jobs to potential applicants has evolved as well to meet the expectations of new workers who don't just want a good salary, but are looking for other key qualities in their prospective workplaces.
"We have to make sure that candidates understand what the value proposition is, not only in monetary terms, but around the job itself, around the culture of the organization, and around the opportunity for career growth," explained Quesada-Kunkel.
In light of the insurance industry's battle for talent – as many senior leaders approach retirement and new graduates as well as experienced employees are in high demand – NFP has a two-pronged strategy to help it stand out in the crowd.
"We have a lot of what we would call M&A-related talent acquisition because we do a tremendous amount of acquisitions in a year, sometimes anywhere between 30 to 35 organizations," said Quesada-Kunkel, adding that when NFP meets with new teams, they look at how to best integrate them into the NFP business. Even before an acquisition is completed though, NFP leaders are also considering what teams will contribute effectively, taking into account the company's aspirations. "A lot of our focus has been on the P&C side, so we have been acquiring more specialty firms and companies that have been very successful in vertical businesses, that have amazing talent recognized nationally and sometimes internationally."
Organic recruitment is the other prong of NFP's talent strategy.
"We are developing more networks around candidates, whether they have accepted [a position] or they've been in our pipeline for a while, so we're trying to integrate that pipeline and maintain that pipeline," said the chief HRO. "We are leveraging technology to keep our prospective candidates appraised of what's going on in the business and what the opportunities are."
NFP is likewise leveraging its innovation function, such as its venture fund, to let people know that insurance is changing, and that the company is at the cusp of innovation. That tends to make people excited, says Quesada-Kunkel, because new talent wants to come into a company and grow. The idea of selling insurance forever might be off-putting to a younger generation, but if they see all the exciting, innovative projects the company is involved in, it makes NFP a more competitive employer.
Read more: Where insurance companies have stumbled in bringing and keeping millennials on board
Finally, culture is key.
"Our CEO has been great at leveraging our culture, and communicated that for us, the business is about people, whether it is our employees, our clients, or our broader community," said Quesada-Kunkel. "We are committed to enhancing not only the work life, but the opportunities and the values of the people that we work with on a day-to-day basis. You spend more time here than at home, so it's important that those values are aligned."