Why a coaching culture could be the secret to your team's success | Insurance Business America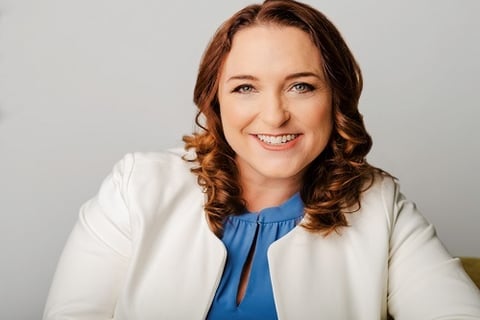 The ways that managers lead their teams can have a profound impact on a company's bottom line as well as individual employees' motivation and satisfaction at work. Among the six leadership styles outlined by an expert in the field, Daniel Goleman, the coaching style is distinct in its focus on developing people for the future as managers help employees improve their performance and cultivate their long-term strengths.
Ruth Calabrese (pictured), president of Ruth Calabrese Leadership Coaching, will delve into building a coaching culture and its benefits during the Women in Insurance Atlanta event, but she gave Insurance Business a sneak peek into why coaching works so well for individuals and organizations.
"Coaching is a fantastic method of leadership because it helps people take control of their decisions and their destinies," she said. "The coaching methodology is all about forward movement towards what's possible, and that path is really designed by the person who is being coached. It's very different from traditional mentoring where people say, 'this is how I got it done,' or consulting, which says, 'I'll tell you how you should go about doing it step by step.' Coaching is about coming up with solutions that come from a person's own expertise and experience because coaches understand that clients are the experts in their own lives."
Calabrese compares coaching to the parable, "Give a man a fish and you feed him for a day. Teach a man to fish and you feed him for a lifetime," as it deviates from the traditional command and control leadership style and involves working with employees to find their unique strengths and weaknesses, map out their career aspirations, and establish development goals, while also providing consistent feedback and delegating responsibilities to team members, according to Goleman's research.
The former AIG leader and Women in Insurance speaker is passionate about coaching in part because she put it into action among her own teams and saw it get the best results out of employees.
"What I did very effectively throughout my career was build great teams, and through my own trial and error, I discovered that the secret to that success was in developing awareness around what each of my team members needed to be successful," she told Insurance Business. "What I came to find that they needed the most was not me telling them what to do, but me helping them figure out the best path forward."
Forget the once-a-year appraisal between a manager and an employee. Coaching is about managers having an ongoing conversation with team members and giving advice as well as listening to their concerns when they need it. This leadership method is even more important for insurance leaders to adopt today considering the ways that the insurance workforce is changing, such as the millennial talent that's coming into the industry.
"Millennials want real-time feedback. They want coaching, they actually know what coaching is, and they are expecting to have those types of dialogues with their manager," said Calabrese, adding that the leadership style is effective across an organization. "Many organizations are coming to realize that the annual performance review just doesn't work. Nobody looks forward to it, and there's so much preparation that goes into the process of getting ready for it. When you build a coaching culture within your organization, that empowers everyone to be able to have real-time, powerful conversations in the moment to address challenges, behavioral issues, and also give that positive feedback."
Some of the well-documented benefits to implementing a coaching culture include improved efficiencies, more innovation, and higher retention. Nonetheless, a lack of time, accountability, and funding are some of the main obstacles that companies encounter when determining how to introduce coaching into the workplace, especially among middle management, who tend to be the ones providing coaching.
"Managers are where building a coaching culture begins, so they've got to buy into it and be good at it, and there has to be training of those individuals. They have to be incentivized to using coaching regularly," said Calabrese.
Take a deeper dive into this issue at Women in Insurance Atlanta.