March Madness prize giveaways have insurers' backing | Insurance Business America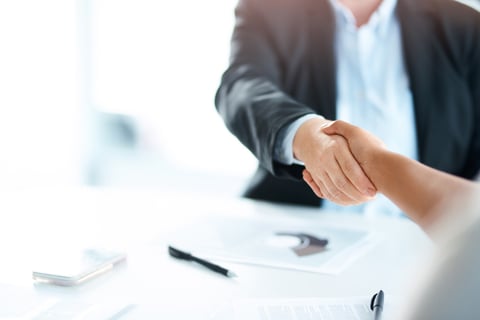 Winning $1 million couldn't be easier – you simply have to do what no-one else has ever done and beat the 1-in-9-quintillion odds.
Look around this month and you'll find a lot of March Madness "perfect bracket" competitions, many of which offer $1 million prize pools.
Companies offer these enticing opportunities to drum up interest in their products, create brand excitement, or get bodies on seats.
And in almost every case, you can bet an insurer is covering that sweepstake.
Want the latest insurance industry news first? Sign up for our completely free newsletter service now.
Robin Lang, Tokio Marine vice president, promotions division, said the "hole-in-one" style insurance coverage is a mainstay of the "prize indemnity category".
"It's a risk transfer. A lot of brands will use this in order to be able to tout a large prize like a million dollars … basically to get a consumer to react and incentivise them," he said.
"They don't want to be on the hook for the million dollars so they purchase an insurance policy to take on that risk.
"They pay a premium and then if that certain feat happens … then they win that prize and the insurance policy pays out."
Insurers won't take on everything, of course, but there are all sorts of prize indemnity they will get behind.
"Obviously it has to be a good risk in order for us to want to insure it. We're not going to insure for a million dollars if the odds for that happening are highly likely or else we'd be out of business," Lang said.
"[However] we win some, we lose some. We definitely have paid claims in the past. We've insured hole-in-ones, we've insured half-court shots, and we've insured consumer promotions. We've covered the spectrum."
The March Madness college basketball can generate an insurance bonanza, as companies seek to cash in on the popularity of the tournament by offering large prizes.
"'Perfect bracket' [picking the correct result in every NCAA basketball game] is hugely popular here. It's great for us as underwriters because the odds are so long," Lang said.
How long are the odds? The often-quoted odds are 1-in-9.2-quintillion.
You are reportedly more likely to become President. In fact, no one has ever recorded a "perfect bracket."
In 2014, with those odds, Warren Buffet's Berkshire Hathaway insured a Quicken Loans "perfect bracket" contest to win $1 billion.
This year, Buffet has offered his employees $1 million a year for life if they can beat the bracket.
Lang said probability games like the NCAA brackets are more appealing to insurers than a skills-based contest.
When it comes to human skill, it's a different ball game.
"If it's purely probability risk it really is just calculations. It's all probability and statistical," he explained.
"But if it's skill-based promotion – like your hole-in-ones or your half-court shots – we have a rating matrix based on years and years of compilations of number of attempts and the number of times somebody made a half-court short in, like, 10,000 attempts. We have a historical database of the number of times this has happened.
"We would prefer, and I think most insurers would prefer, a probability game. Because we can calculate our expected loss, what we can charge. It's pretty straightforward when it's probability games. But it helps to diversify and it makes things more interesting with the different types of games we insure."