MI insurance regulator approves auto rate reductions that exceed government expectations | Insurance Business America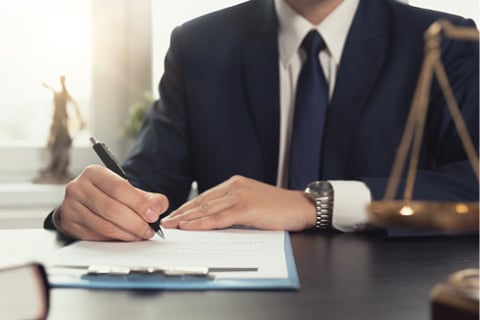 The Michigan Department of Insurance and Financial Services (DIFS), together with state governor Gretchen Whitmer, has announced that the initial auto insurance rate filings approved by the DIFS will not only lead to savings for customers, but also exceed state law-mandated reductions.
The state of Michigan has a reputation for its steep auto insurance rates – considered one of the highest in the US. Insurance comparison site The Zebra said that the state had average annual auto insurance rates of $3,096 for 2019.
Read more: The state with the highest auto insurance rates in the US is…
Local drivers were previously forced to purchase state-mandated unlimited, lifetime medical benefits called Personal Injury Protection (PIP) with their auto insurance policy – this has been seen as a primary cause of auto insurance premiums in the state skyrocketing.
But Michigan last year passed a reform bill for the no-fault auto insurance laws. The change gave drivers the option to either stick with PIP, or choose lower levels of medical benefits to suit their needs. Drivers with health insurance through their employer that covers auto accident-related injuries can also opt out of the medical benefits.
Read more: Michigan's landmark auto insurance reform bill is signed into law
Starting July 02, 2020, drivers can select whether to stay with the PIP or go with another medical benefits provider.
As part of the amended law, insurance companies operating in the state were mandated to adjust their rates to account for the new option. A government release said that this is the first time all filed rates were reviewed by "outside, independent actuaries" to confirm that they meet the requirements of the law.
A release from the office of Governor Gretchen Whitmer revealed that six filings from auto insurance companies have been approved as of April 24, 2020. These auto insurers represent a quarter of Michigan's auto insurance market. Aggregated data for the filings is as follows:
| | | |
| --- | --- | --- |
| PIP Limit | Mandated Reduction | Avg. Reduction |
| Unlimited | At least -10% | -16.5% |
| $500,000 | At least -20% | -36.3% |
| $250,000 | At least -35% | -41.9% |
| $50,000 | At least -45% | -54.3% |
"This is great news for Michigan drivers and their families," said Governor Whitmer in a statement. "Last year, we worked across the aisle to pass a historic, bipartisan auto insurance reform to bring down costs for drivers everywhere."
Whitmer added that the rate changes are critical, "especially during a time when drivers may need extra money in their pockets."