MIC Global secures approval to underwrite through Lloyd's syndicate | Insurance Business America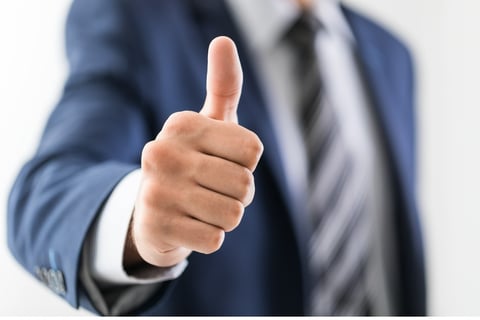 Texas-based insurtech firm MIC Global Services has announced that it has gained approval for Lloyd's Syndicate 5183 to commence underwriting, effective immediately. Syndicate 5183 will be managed by Asta through Lloyd's syndicate-in-a-box (SIAB) platform.
The approval bolsters MIC Global's position in providing embedded insurance products to platform companies. Erik Johnson, who joined the firm in May, will serve as senior underwriting manager.
"As a syndicate of Lloyd's, MIC Global can now offer companies highly rated, relevant, and affordable insurance products, which can easily be embedded into their existing digital processes," said Harry Croydon, the company's founder and CEO. "This will accelerate the delivery of micro insurance products when and where customers need them [by] allowing access to cover that is not readily available through traditional insurance methods."
Steve Haase, president of STP Insurance Services, LLC, a US-based broker, spearheaded the organisation of MIC Global's first two partnerships, allowing the insurtech firm to underwrite business through Lloyds Syndicate 5183.
The first partnership is with InsureTEK, a loss control-as-a-service (LCaaS) platform that helps predict and prevent catastrophic water events before they occur. The second account to be underwritten by Syndicate 5183 is h.way, a Hispanic-owned neobank built around the financial needs and issues facing the Hispanic community.
"When we were seeking a strategic partner to help us create an embedded cover for IoT water sensor systems, we searched the market for a company that understood the need to evolve in order to stay relevant," said Michael P. Murphy, CEO of InsureTEK. "MIC Global brought an entrepreneur's spirit matched with a technical expertise that quite simply has become a cornerstone of our business."
Meanwhile, Lionel Carrasco, founder and CEO of h.way, explained that what drove them to collaborate with MIC Global was finding out that much of their customer base did not have health insurance.
"By partnering with MIC Global, we are helping our members get access to up to US$1,000 for unexpected medical expenses as part of our h.way membership experience," he said. "MIC Global's value proposition clearly aligns with our company's purpose of providing equitable financial services and cultural-driven product innovation."