Mid-sized businesses' top concerns revealed | Insurance Business America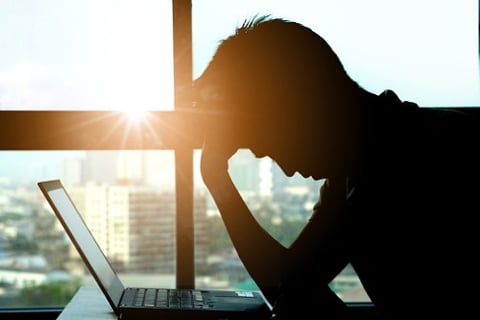 Nearly 60% of mid-sized businesses have unmet needs related to reducing risk exposure, according to a new report from QBE North America. Mid-sized businesses named crisis management and customized advice as the top unmet needs for reducing those risks.
The QBE North America 2020 Mid-Sized Company Risk Report, produced in partnership with the Association for Corporate Growth (ACG), focused on the top concerns among executives at companies with $200 million to $3 billion in revenue. The report also focused on worries tied to current events, including the COVID-19 pandemic, social unrest, and climate issues. However, despite 2020's unique landscape, QBE found that many companies also remain concerned about general business risks, including financial risks, digital assets, litigation, and talent and culture.
"As the country contends with the impact of the pandemic, helping middle-market companies predict, prepare and protect against emerging risks will play a key role in the recovery," said Tom Fitzgerald, president of QBE North America's specialty and commercial business. "We need to look to the future to understand what risks middle-market companies worry about most to design effective solutions to address those evolving risks, whether it's a new type of insurance coverage or loss prevention or recovery service."
The report found that while most middle-market businesses have risk mitigation strategies for financial and digital risks, many lack strategies for risks driven by external or unpredictable forces. For example:
37% of mid-sized businesses have a pandemic risk mitigation strategy
30% have a macroeconomic risk mitigation strategy for dealing with a recession
40% have a natural disaster risk mitigation strategy
25% have a climate-change risk mitigation strategy
"The pandemic has no doubt brought the desire for crisis management and recovery services to the fore," said John Beckman, chief underwriting officer at QBE North America. "This concern highlights the opportunity to help customers develop business continuity plans, guard against supply-chain disruption and many other issues that arise in a crisis. It's a critical part of the customized advice we can give to clients, and we need to help them understand that we don't just sell insurance – we're here to help them manage risk."
Among the report's key findings are the following:
Among pandemic-related risks, ensuring employee safety was the top concern, with 32% or respondents rating it as a concern and 22% citing it as a top risk. The pandemic's impact on cash flow was a close second, with 33% rating it as a concern and 17% rating it as a top risk
Among financial risks, operations performance and fraud/theft were cited as most concerning, with 21% of mid-sized companies listing each of them as their top concern
Infrastructure breakdown and facility shutdown were the most concerning business-interruption risks
Among digital risks, cyberattacks (37%), data integrity (35%) and disruptive technology were among the biggest concerns for mid-sized businesses
Among risks related to litigation, 23% of respondents were most concerned about customer lawsuits