New hire helps Holmes Murphy enter Houston market | Insurance Business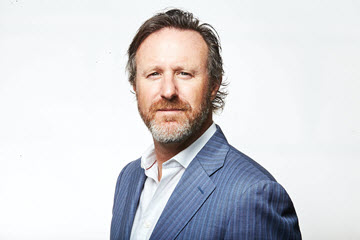 Insurance brokerage firm Holmes Murphy enters the Houston and the Central Texas market with the appointment of Travis Brashear (pictured), an attorney with expertise in employee benefits.
A well-known industry figure in the state, Brashear will take charge of the firm's Houston team as vice president and market leader for South and Central Texas. The appointment is the firm's first step in expanding its Texas employee benefits division into one of the largest markets in the country.
Brashear is a national expert in employee benefits, bringing more than two decades of experience to the Holmes Murphy team. He joins the insurance brokerage after previous stints at CIGNA HealthCare, Willis Towers Watson, and, most recently, Imagine Health.
"As we enter into the Houston market, our team is focused on bringing innovative solutions tailored specifically to the companies in the area," said Wally Gomaa, employee benefits sales leader at Holmes Murphy and chief executive officer of ACAP Health, a Holmes Murphy subsidiary. "And, nobody knows this market better than Travis."
"I've lived in Houston for 15 years and really love this city," said Brashear. "I've been privileged to serve on the Mayor's Wellness Council and lead the Houston Wellness Association (now the Houston Business Coalition on Health), as well as had the opportunity to consult with some of the most progressive employers in Houston. I've seen firsthand the business community struggle to deliver affordable healthcare to their employees. This role will allow me to bring the creative solutions I've spent a career creating to our clients, and the opportunity to build the best team in the industry."