Is workers' compensation insurance ripe for disruption? | Insurance Business America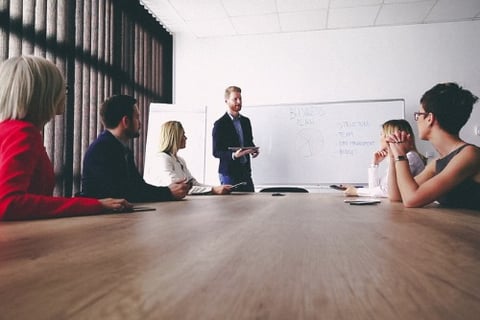 The workers' compensation industry is currently enduring sustained soft market conditions. Premiums are dropping across the country as claim frequency and severity continue their downward spiral. As market conditions trend in this way, is the workers' compensation market becoming ripe for disruption?
"When it comes to market disruption, there are lots of outside threats coming at the insurance industry as a whole," said Jeremiah Bentley, vice president of marketing and customer engagement at Texas Mutual. "There are lots of insurtech startups with solid financial backing, which are developing creative products with real potential to disrupt the market. As startups, they operate in a different way [to incumbent insurers] and they have more agility to do things quickly.
"I've heard people say they think the workers' compensation industry is ripe for disruption because the components of the workers' compensation system are not too complicated. However, the workers' compensation industry is very unique in that it has 50 states, 50 sets of regulators, 50 sets of legislators, and every law is completely different. I think the real challenge for an insurtech startup hoping to disrupt the workers' compensation market would be dealing with the variability of a state-by-state system. I think a lot of people think it's simpler than it really is."
Based on that judgement, insurtech startups are unlikely to dramatically disrupt the workers' compensation insurance market tomorrow, but this is no time for the industry to rest on its laurels. Insurtech is putting pressure on incumbent carriers and brokers to deliver products faster and in a more efficient and seamless manner.
Texas Mutual has recently moved into a big new corporate headquarters in Austin, TX. The new office has more open and collaborative space, which Bentley says is meant to support a more integrated approach to working, where underwriters, claims adjusters, technology specialists and the rest of the workforce can band together to create holistic solutions and solve big problems as a team rather than working in traditional siloes. He said the firm has "fundamentally shifted" the way it works and deploys technology in order to better meet the needs of policyholders and agents.
"At Texas Mutual, 99% of our business comes from independent insurance agents and brokers. Because of that, we keep our ear to the ground on trends impacting the distribution channel. Brokers are facing threats to the distribution channel from a variety of outside sources. These include digital agencies, new insurtech entrants, business services providers and even some insurance carriers who have developed their own direct models," Bentley told Insurance Business. "Brokers realize that they need to invest in technology to stay relevant and make the changes needed to preserve the channel, but they don't necessarily know how to do it. Often, they have very small IT operations focused on running legacy systems, and don't have the time or capital available to look at major software investments.
"Texas Mutual has the resources and staff to be able to help them analyze the changing landscape and make suggestions for tools that will help them thrive. We're finding ourselves in the position of becoming the technology experts on behalf of independent agents, and sharing that information with them in order to help them deliver value to their clients. That provides a win/win for both of us."